EXCLUSIVE: East End festival moves to spring dates for 2018.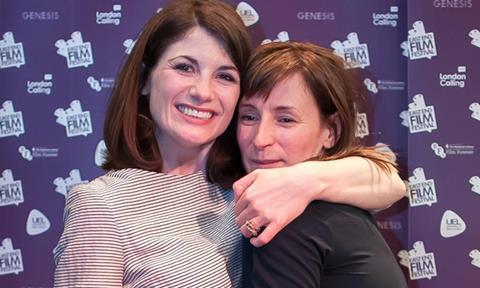 London's East End festival (EEFF) is to introduce a £10k cash prize for directors in development on their second films.
The inaugural prize will be awarded during the 2018 edition of the festival, which will take place during the spring. Submissions will open during EEFF 2017 in June.
The festival's inaugural Mind The Gap Transit Film Award will be given to a project that "resonates with EEFF's ethos and dedication to supporting fresh and challenging voices in cinema".
The award was created in partnership with director John Jencks, whose second feature The Hippopotamus will have its European premiere as the opening night film of LOCO London Comedy Film Festival in May 2017.
Jencks will donate all future profits he earns as director of The Hippopotamus to the on-going fund.
"Making my first feature was hard. Making my second was 100 times harder, but unlike many other directors I was lucky enough to do so," said Jencks.
"We live in a time when the majority of voices are lost between first and second feature. The East End Film Festival's Mind The Gap programme was the first concrete idea I've seen that would start to reverse this trend. I encourage other second feature directors to join me in donating a portion of their back-end profits to the East End Film Festival's on-going Mind The Gap award fund."
The 16th edition of the festival, which will take place across five weekends in June this year, will move back to its original spring dates from 2018 when it will also once again run across consecutive days.
The festival, which recently struck a year-round educational partnership with University of East London, is also understood to be lining up additional awards for 2018.
Winners at last year's festival included As I Open My Eyes, Sonita, Adult Life Skills (director and star pictured) and The Third Dad.
Previous festival guests have included Andrea Riseborough, Andy Serkis, Ken Russell, Hugh Grant, Clive Owen and Julie Christie.