In an early announcement, the 27th Tokyo International Film Festival (TIFF) has revealed Japanese film Pale Moon will be the only local film in Competition this year.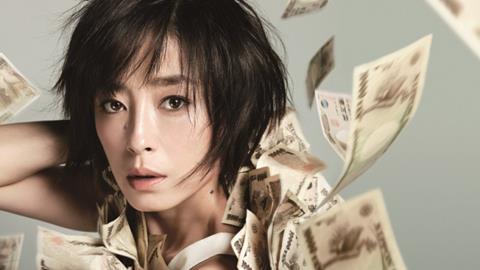 Directed by Daihachi Yoshida, award-winning filmmaker of The Kirishima Thing, Pale Moon will receive its world premiere at the festival, which runs Oct 23-31.
The rest of TIFF's line-up will be announced Sept 30.
Based on prize-winning author Mitsuyo Kakuta's novel The Eighth Day, suspense film Pale Moon stars Rie Miyazawa as an ordinary housewife who unexpectedly gets involved in a large embezzlement case.
Yoshi Yatabe, programming director of TIFF's International Competition section, said: "It was fate when the director Daihachi Yoshida, who is always careful to portray a character attractively, encountered the actress Rie Miyazawa.
"In Pale Moon, Miyazawa performed perfectly in the role of a woman who experiences liberation from suppression and downfall. The chemistry between the director and the star created this year's representative Japanese film. We are thrilled to welcome this film to the Competition section."
Shochiku Co. is releasing Pale Moon in Japan Nov 15.
Although the Tokyo festival will only have this one Japanese film in competition, it has been aiming to promote more local films through programmes such as this year's focus on Japanese animation.
Its line-up also includes the recently announced 3D premiere of animation Pikmin Short Movies, produced by Shigeru Miyamoto, also known as "the Spielberg of video games" for producing fare such as Donkey Kong, Super Mario Brothers and Pikmin.