Documentary festival attended by Sir David Attenborough, Michael Moore and Tilda Swinton among others.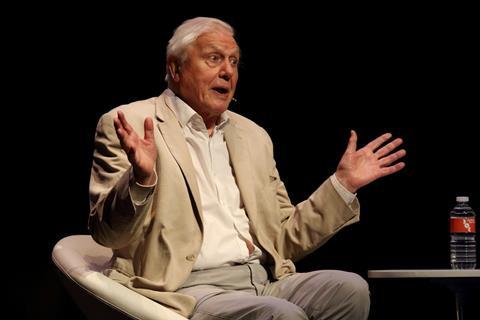 Sheffield Doc/Fest (June 10-15) has reported record figures for its 23rd edition and confirmed that the edition will run June 9-14, 2017.
This year's documentary festival, the first delivered by festival director Liz McIntyre, reported an increase of 4.6% on 2015 numbers, including industry delegates and public audiences.
A total of 32,769 people attended, including 3,534 industry delegates (up from 3,422 in 2015) who travelled from 60 countries, and 29,235 members of the public (up from 27,917 in 2015).
Audiences were drawn by big names from the documentary world including US director Michael Moore, whose Where To Invade Next opened the festival; Sir David Attenborough, who was in conversation before a sold out crowd; Palme d'Or winning director Ken Loach; and legendary doc filmmakers D.A. Pennebaker and Chris Hegedus.
Other names included Joanna Lumley, Adam Buxton, Professor Green, Ronnie O'Sullivan, Louis Theroux, Freddie Flintoff, Reggie Yates, Shane Meadows and Mark Herbert.
The festival closed with The Seasons in Quincy: Four Portraits of John Berger attended by co-directors Tilda Swinton and Bartek Dziadosz, who took part in an on-stage conversation following the screening.
McIntyre said: "These record figures are testament to the creativity, passion and dedication of the festival team who worked with such tireless enthusiasm to deliver this must-see and must-attend programme across the film, Alternate Realities and Marketplace."
In addition, Sheffield Doc/Fest will tour the winner of its first ever VR Award, Notes on Blindness: Into Darkness to selected nationwide venues in partnership with Curzon Artificial Eye, alongside previews of the doc feature Notes on Blindness.