The festival will host the premiere of Al Gore's new climate change doc, with the environment one of the key themes this year.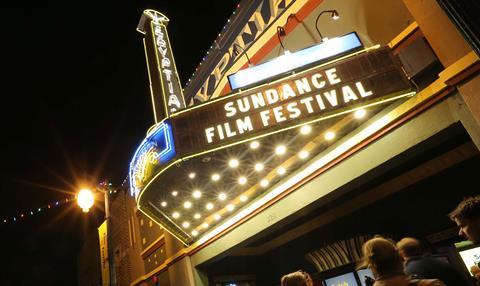 Each year, Sundance Film Festival sets the tone for the year ahead in independent cinema in ways that have a knack of tapping into the zeitgeist.
On January 20, festivalgoers in Park City will be forgiven for swapping large screens for small as they bear witness to the inauguration of Donald Trump as US president.
The night before that surreal occasion, Eccles Theatre will host the world premiere of An Inconvenient Sequel, the follow-up to An Inconvenient Truth, the environmental jeremiad that played at Sundance 2006 and turned Al Gore into a cause celebre.
Eleven years on and Gore, the former Democratic vice-president who lost the 2000 presidential election to George W Bush, is back with what is by all accounts an inspiring call to arms.
It could not come at a more urgent time as Republican president-elect Trump prepares to lead an administration that includes climate-change sceptic Scott Pruitt at the helm of the Environmental Protection Agency.
Sundance Film Festival director John Cooper and director of programming Trevor Groth had been tracking Participant Media's documentary for a while.
They were not sure it would be ready in time and admit to a bout of nerves when Paramount Pictures acquired distribution rights late in the day, potentially throwing a spanner in the works.
But it turns out the studio was happy for the film, directed by Bonni Cohen, to premiere as a Day One screening at the festival and it was announced as a late addition.
"It's a powerful film and it was powerful for me to see the bigger truth in all this," Cooper says.
"It's a much richer story. [Gore] takes you to places like Miami and Antarctica and the storytelling gets really deep. You get to know him on a personal level. He's further away from politics and has become more of a civilian leader. He also comes up with a solution. Are we going to be able to get on the same page?
"Before the inauguration," Cooper adds, "[the film] takes the conversation to a more global, solution-based place and it's a good way to start the festival."
Activists by nature
Cooper has a talent for understatement.
This promises to be one of those Park City moments when a premiere sparks animated conversation late into the chilly night.
The Utah festival - co-founded in 1978 by activist Robert Redford - cares deeply about issues and the urgency that surrounds the state of the environment, and has introduced a new section of more than a dozen works tagged The New Climate.
Selections across the programme include Jeff Orlowski's Chasing Coral, Marina Zenovich's Water & Power: A California Heist and Rahul Jain's Machines.
"We were talking in the summer with Redford," says Cooper.
"We were worried about the dearth of environmental films as part of the dialogue of films that were being made. We had some strong ones [in the past] like The Cove and it seemed as if they disappeared and we don't know why. So we reached out to funders and foundations who back films like these and asked what was going on.
"All of a sudden the films came in and it felt like a good year to identify this as a theme. We have a few panels, films, shorts and virtual reality work," he adds. "It's drawing attention to an issue that was being overlooked, especially in the political arena on both sides in the election."
Each year it seems the Sundance spirit touches a more diverse range of communities and sparks a deep response among emerging film-makers. Outreach plays an important part: the festival team has travelled to India, Cuba and Hong Kong and there is Sundance London in the summer.
"I went to Beijing after our Hong Kong event [in September] and it's such a fascinating film community there with the divide between the commercial and arthouse films - even more of a gap than with the studios and arthouse in the US," notes Groth.
"Everyone in the independent space there was aware of Sundance and eager to be connected to us. We always wanted the Hong Kong event to be a connecting point to the Chinese industry and we hope to do that every year."
Sundance's broad appeal inspires a timely and eclectic line-up.
"This election was so polarising," says Cooper. "We're all exhausted from it. It was a time of division in our country and you worry is there a place for bringing people back together and we always talk about how stories do that."
The abundance of viewpoints never ceases to impress the festival chiefs.
"There's My Happy Family from Georgia, The Wound from South Africa, Pop Aye from Singapore and Free And Easy from China," says Groth, who also highlights Jose Maria Cabral's Woodpeckers, which filmed inside a prison in the Dominican Republic.
"We also saw a theme in these international films in addressing taboo subjects, especially around homosexuality from places where it's still not openly talked about. The Wound is one and there's God's Own Country from the UK. A lot of them are about the inability of people of the same gender to fall in love."
The personable cinephiles enthuse about documentaries such as The Last Men In Aleppo and Plastic China, a provocative contingent of female filmmakers and perspectives in Sundance's Midnight strand, and A Ghost Story in the NEXT section - which focuses on innovative approaches to storytelling - starring Casey Affleck and Rooney Mara from Ain't Them Bodies Saints director David Lowery.
The duo are also excited by Special Events, which features episodic work.
"[Special Events] allows us to showcase storytellers working outside film," says Groth.
"We had a lot of success with O.J.: Made In America last year. We opened up our submissions to episodic work this year and we were thrilled with what we found. We have independent pilots looking for distribution, we have short-form episodics and we're also launching some series from very big people like Morgan Neville, Rashida Jones and Jay Z."
Entries include a Made In Cuba short documentary strand.
"Five to 10 years ago, there were films I wanted that I didn't know I could get, and we got those types of films this year," adds Cooper.
"I know most of them are for sale and we're a marketplace, so I do sense that [attraction]. But for the filmmakers, you feel coming to Sundance is more of a career move now than simply just coming with your film."
No inhibitions
New Frontier curator Shari Frilot reveals what's in store for fans of virtual reality.
For festivalgoers prepared to explore the farther reaches of storytelling, Sundance's 11th New Frontier programme offers plenty to sample.
The showcase is spread across three Park City venues: installations at the Claim Jumper space; more than a dozen virtual reality pieces at the VR Palace; and a roster of mobile virtual reality at the VR Bar.
New Frontier presented 40 VR experiences in 2016. This year, festival senior programmer and New Frontier chief curator Shari Frilot held an open call that drew hundreds of submissions, ultimately assembling a "tight selection of work at the forefront of the form".
She notes the medium is still in its infancy, hence the excitement and rush to invest.
While Frilot agrees there is "a lot of bad VR out there", she insists festivalgoers will be treated to pioneering works of storytelling and technological innovation the likes of which have not been seen before.
Milica Zec and Winslow Porter's Tree falls under The New Climate strand and is a 'haptic' VR experience that engages the sense of touch as the user becomes a rainforest tree.
Montreal-based pioneers Felix & Paul are back in Park City with the 40-minute narrative Miyubi, their longest work to date.
Gil Baron, Jonnie Ross and Adam Levin invite users to animate their own VR creations and post them on social media in Mindshow.
Life Of Us from returning artist Chris Milk and Aaron Koblin enables four participants in different venues to share a trip through the evolution of life on Earth.
"You meet someone's avatar and you don't have any inhibitions," says Frilot.
"For me, the value is how this medium can change how we interact with each other. You see it already on social media and this changes the dynamic. When we meet people in the flesh, we size them up and have these unconscious biases."
Not, it would appear, in New Frontier.