Line-up includes Sharifah Amani from Yasmin Ahmad's Gubra.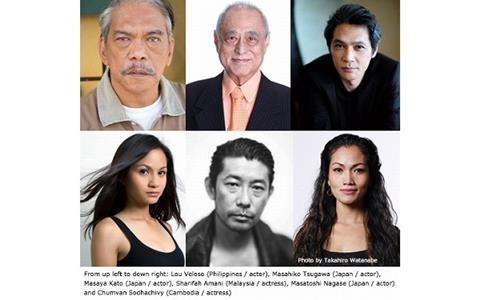 Tokyo International Film Festival and the Japan Foundation Asia Center have announced the main cast for their Asian Three-Fold Mirror 2016 omnibus to include Masaya Kato from Takeshi Kitano's Brother and Malaysian actress Sharifah Amani from Yasmin Ahmad's Gubra.
As previously announced, Brillante Mendoza from the Philippines, Isao Yukisada from Japan and Sotho Kulikar from Cambodia will each a segment.
Filipino actor Lou Veloso is starring in Mendoza's segment. Japanese stars Masahiko Tsugawa and Masatoshi Nagase are in Yukisada's along with Amani. Kato and Cambodian actress Chumvan Sodhachivy will star in Kulikar's.
Each segment features an Asian living in a different country in Asia. The films will shoot in Japan, the Philippines, Cambodia and Malaysia.
The omnibus will complete post-production in Malaysia at Imagica South East Asia and world premiere at TIFF (Oct 25 – Nov 3).