Korea's Contents Panda is launching remake rights sales on the hit TV series Descendants Of The Sun.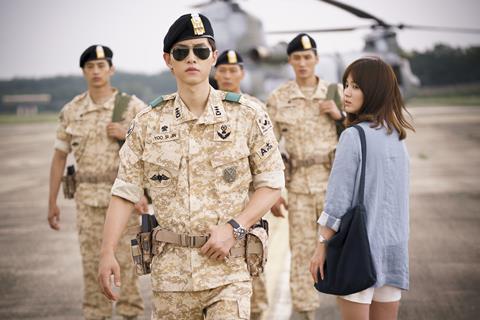 Currently airing day-and-date in South Korea and China, the series clocked up over 30% ratings on KBS2 TV in Korea and over 360 million views on the iQiyi streaming service, according to Yonhap.
Starring Song Joong-ki and Song Hye-kyo, the love story between an army officer and a doctor in a fictional war-torn country is noted for its unusual - for Korea - choice to shoot in its entirety before airing, instead of shooting with audience reactions taken into account.
Next Entertainment World (NEW), of which Contents Panda is the international business and ancillary rights division, is producing the series.