EXCLUSIVE: Sales also secured with Japan, Hong Kong.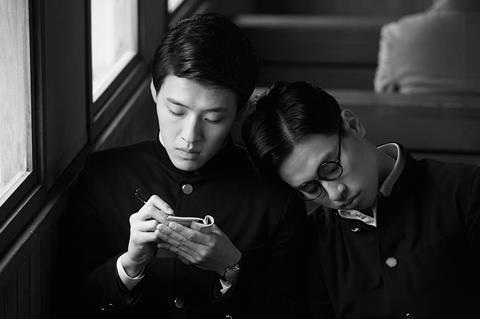 Korea's M-line Distribution has secured sales on two Japanese colonial era films - Dongju; The Portrait Of A Poet and Spirits' Homecoming.
The first will be released in the US by JMnet USA and has also sold to Japan (Spring Has Come) and Hong Kong (Deltamac).
Directed by Lee Joon-ik, whose historical films The Throne and King And The Clown were blockbuster hits in Korea, Dongju; The Portrait Of A Poet is smaller black and white film based on the story of the famous young poet Yun Dongju who died in a Japanese prison during the colonial era.
Although released on a limited number of screens in Korea, the film is currently in the box office top 10 with more than a million admissions.
Spirits Homecoming is a war drama based on the testimony of a former sex slave to the Japanese imperial army. The film has clocked more than 3.1 million admissions in Korea and is also in the box office top 10.
Pan Media released the film theatrically in North America March 11 while Apple TV released in digitally throughout North America and UK.
JBG Pictures will also release the film theatrically in Australia and New Zealand.