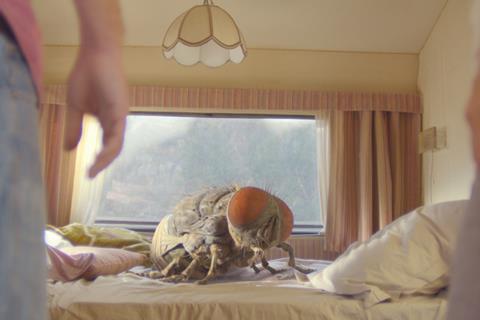 French cinemas and theatres will be allowed to open their doors again on December 15 as France eases a second Covid lockdown introduced at the end of October.
President Emmanuel Macron unveiled a plan for a gradual partial lifting of France's restrictions in a televised address on Tuesday evening (November 22).
In a small blow to exhibitors, a 9pm-7am curfew first introduced in mid-October ahead of the full lockdown will remain in place.
Macron noted, however, that "a time-stamp system" would be put in place to allow spectators in possession of their tickets to return home after the curfew.
This measure means that cinemas will be able to hold their first evening seance, which usually starts between 7.30pm to 8.30pm, although the second session of the evening, starting around 9.30pm to 10.30pm will be out of bounds for now.
Marc-Olivier Sebbag, managing director of the National Federation of French Cinemas (FNCF) said the derogation was "good news" for French cinema theatres.
The federation has been at the forefront of a campaign involving a number of cultural bodies lobbying the government for such a measure.
"It shows the government has been listening to us," Sebbag told Screendaily. "It means we can reopen almost normally. We made it clear it would be difficult for us to envisage reopening without evening screenings."
He noted that evening screenings account on average for around 50% of the French box office, with the first seance being the most important in terms of spectators.
Sebbag said most cinemas were planning to reopen on December 15. Films scheduled for release that week include Wonder Woman 1984 (Warner Bros. France), Mandibles (Memento Distribution) and Slalom (Jour2Fête). A number of films that had just been released as the lockdown took effect will also kickstart their theatrical careers including DNA (Le Pacte) and Peninsula (ARP).
French Prime Minister Jean Castex will hold a press conference on Thursday morning (November 24) to give the fine details of the easing of the restrictions.
In other elements of the plan, non-essential shops will be able to start re-opening from the morning of November 28 with a strict Covid hygiene protocol in place.
Restrictions on movement will remain in place until December 15 but will be eased slightly to allow people to be out of their homes for up to three hours and travel within 20km of their homes, compared to one hour and one kilometre now.
Bars and restaurants and sports facilities will remain closed at least until January 20. The country plans to start rolling out a vaccination campaign from the beginning of January.
France put its second lockdown in place on October 30 as daily cases hit 40,000. At the time, Macron said the aim was to bring registered daily cases down to 5,000.
Having hit a daily peak of 60,000 cases on November 6, the daily number of registered cases has fallen steadily in recent weeks to 4,300 cases over 24 hours on November 22.