The warchest will finance a slate of high-end, star-driven commercial feature films through the AMBI Pictures production and finance division.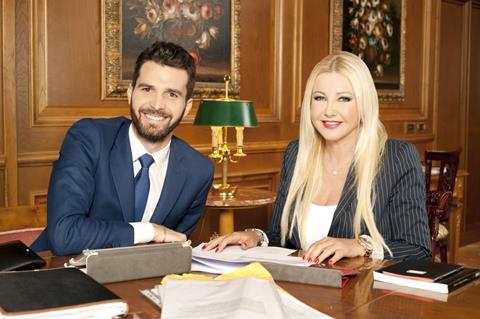 AMBI Group co-owners Monika Bacardi and Andrea Iervolino (pictured) are anchor investors in the fund with New York-based private equity firm Raven Capital Management LLC.
AMBI will deploy $200m to fully finance five features in the $25-30m range and at least 10 budgeted at under $10m.
AMBI and Raven will continue to co-finance projects with third-party partners outside the fund.
Last month AMBI acquired the 400-strong Exclusive Media Group film library that includes such titles as Begin Again, Cruel Intentions, Donnie Darko, End Of Watch, Rush and Memento.
Bacardi and Iervolino also hold rights to a number of titles on Exclusive Media Group's active development slate as well as all sequel and remake rights.
The AMBI film slate covers James Franco's In Dubious Battle and 3D CGI family animation Arctic Justice: Thunder Squad.