CHINA BOX OFFICE: Universal's Fast & Furious 7 scored the biggest opening day ever in China on Sunday (April 12), according to EntGroup figures, grossing $63.24m in a single day.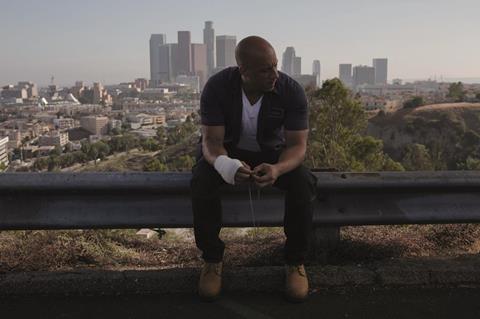 The impressive haul, from 10.16 million admissions, is way ahead of the $36m that China's current all-time box office champion, Transformers 4, took on its opening day on Friday, June 27. The result is also on par with Furious 7's North American opening day of $67.4m.
The film kicked off its China release with midnight screenings raking in $8m from 1.3 million admissions, again twice the $3.5m taken by Transformers 4 at midnight shows.
The stellar performance has industry observers speculating that it could overtake T4's $320m final tally, especially as there is not much competition in coming weeks.
Meanwhile, last week's box office champion, Wu Jing's Wolf Warrior, came in second over the week April 4-12, grossing $36.19m in its first full week, for a cumulative gross of $69.73m.
It was followed by Liu Jiang's romantic comedy Let's Get Married, which took $19.91m for a cume of $43.38m.
Kingsman: The Secret Service came in fourth, grossing a further $18.87m over the week, and has grossed $75.14m after 17 days.
With the top four films taking most of the box office, no other release during the week grossed more than a few million US dollars.
Belgian animation The House Of Magic took $3.27m for a cume of $6.33m; Derek Yee-produced thriller Insanity grossed $2.61m for a cume of $7.08m; and Hong Kong action film Two Thumbs Up took $1.65m for a cume of $3.28m.
Rounding out the chart were Outcast, starring Nicolas Cage, which had its release delayed from last September and took $1.36m over the week for a cume of $3.86m; Disney's Cinderella still holding on in the top ten with a further $1.24m for a cume of $71.57m; and Legend Of The Rabbit: The Martial Of Fire, which took $610,000 for a cume of $3.96m.