Dir/scr: Rhys Graham. Australia. 2013. 103mins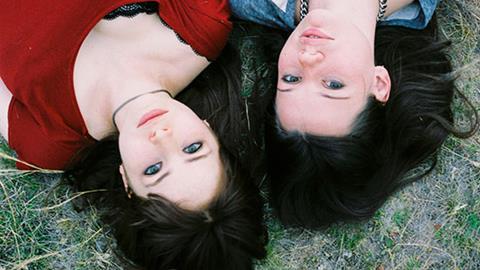 The teenagers of Rhys Graham's compelling coming of age drama have freedom and opportunities galore. If only they knew it. Instead, unfocussed, bored and impulsive, they tease, love, fight and betray each other, heedless of the looming dangers of adulthood.
Stefan Duscio's camera loves the dry countryside and the cool dam where our teens swim, flirt and play: in their frequent clinches he gets very, very close.
Intense and marvelously accurate, Graham's four young leads take his admirable first drama feature to crises of pain and self-discovery. Teenagers — especially female — would respond to the raw emotions here displayed, but its length and arthouse aesthetic will keep it from a wider youthful audience. Warmly received at the Melbourne International Film Festival, it has no release date as yet.
Galore is set in the overheated Australian summer of 2003, just before massive bushfires devastated the outer suburbs of Canberra, the inland capital city. As CGI-adapted horizons display signs of the approaching disaster, our causeless rebels concentrate on testing their friendships and their sexuality.
Often in extreme handheld closeup, restless Billie (Ashleigh Cummings) and the more thoughtful Laura (Lily Sullivan) stage a barely acknowledged tussle for the favours of lanky Danny (Toby Wallace). To the mix — via Billie's social worked mother Carrie (Maya Stange) — comes outsider Isaac (Aliki Matangi), a South Sea Islander.
Cummings and Sullivan are particularly striking as girls-becoming-women who, Carrie insists, must aim to be "more than just the love we get from people". Their physical appeal is obvious; their complex interactions mark these young actors as future heavyweights.
Stefan Duscio's camera loves the dry countryside and the cool dam where our teens swim, flirt and play: in their frequent clinches he gets very, very close. There are convincing fights, a spectacular automobile roll and a well-managed wrench into despair. With stark direction from his own screenplay, though he might eschew multiplex marketing, newcomer Graham announces himself as a considerable talent
Production company: Film Camp
International sales: eOne International, http://international.eonefilms.com
Producer: Philippa Campey
Executive producers: Sue Murray, Victoria Treole, Eleanora Granata Jenkinson
Cinematography: Stefan Duscio
Editor: Andy Canny
Production designer: Ben Morieson
Music: Christopher O'Young, Flynn Wheeler
Main cast: Ashleigh Cummings, Lily Sullivan, Toby Wallace, Aliki Matango, Maya Stange