Ahead of Comic Con in San Diego, Mondo has created a teaser poster for next year's monster remake Gozilla.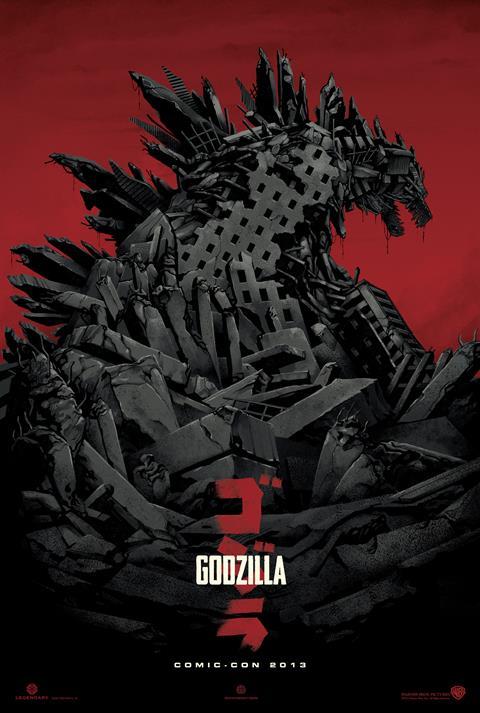 The poster was commissioned by Warner Bros and Legendary Pictures and will feature at this year's Comic Con, which runs from July 18-21.
Godzilla is directed by Gareth Edwards (Monsters) and stars Bryan Cranston, Aaron Taylor-Johnson, Elizabeth Olsen, Ken Watanabe and Juliette Binoche.
It will be released worldwide in May 2014.