Dir/scr: Amiel Courtin-Wilson. Australia. 2011. 103mins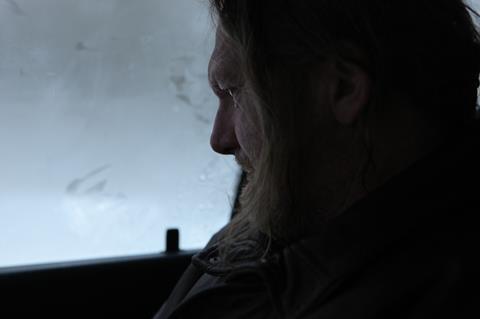 The result of the unlikely collaboration between an ex-prisoner with artistic leanings and an award-winning documentary maker, Hail includes painful social commentary, ultra-real sex and brutality, blood-soaked revenge action, loud 'scratch video' montages, unexplained location and weather shifts, and – in a flight of experimental fancy - a (presumably dead) horse freefalling through space.
Over halfway, the film switches genre and Jones becomes a very un-sober Charles-Bronson-type avenger.
This challenging docu/drama hybrid, that premiered at the Adelaide Film Festival, is a lumpy mix unlikely to have general box office potential, though Madman are planning an Australian release and Celluloid Dreams are on board for world sales. Festivals will be interested.
Writer/director Courtin-Wilson - who made the feature documentary Bastardy - and ex-con/actor Jones previously made the short documentary Cicada (2009) together. Here they have refined their working methods and greatly extended their ambitions. Jones recounts his history and stories to Courtin-Wilson who shapes them into raw, expletive-filled dialogue that Jones performs uncompromisingly to camera.
Returning from a prison stretch, the fictitious Jones returns to the home he shares with his (real-life) partner Leanne (Letch). Their happiness at being together is movingly real, but soon his deep insecurities and her drug-taking problems resurface. With the slurred speech of long-time boozers, they try to get their fractured lives together, look for work, reconnect with friends. But, prison-wrecked and drink-frazzled, he's not coping: "I'm a danger to me," he warns her.
This is excellently established; but, over halfway, the film switches genre and Jones becomes a very un-sober Charles-Bronson-type avenger. Extreme torture and savagery rule and horses fall from the sky. Jones's fate is abruptly left to your imagination.
Jones and Letch perform without inhibitions, often captured in extreme close-up by cinematographer Germain McMicking, whose handheld, widescreen camerawork confidently tackles the mixed demands of multi-genre drama, reality and experimental montage.
Production company: Flood Projects
Aust/NZ distribution: Madman Entertainment
International sales: Celluloid Dreams, www.celluloid-dreams.com
Producer: Michael Cody
Cinematography: Germain McMicking
Editors: Peter Sciberras, Benjamin Meurguet, Amiel Courtin-Wilson
Production designer: Zohie Castellano
Music: Steve Benwell
Website: www.hailmovie.com
Main cast: Daniel P. Jones, Leanne Letch