The Gulf territories have attracted international attention with their investment clout and bold plans to create a world-class film infrastructure. But the message is now clear that the region is not a funder for the West but intent on building its local industry and talent base. Matt Ross reports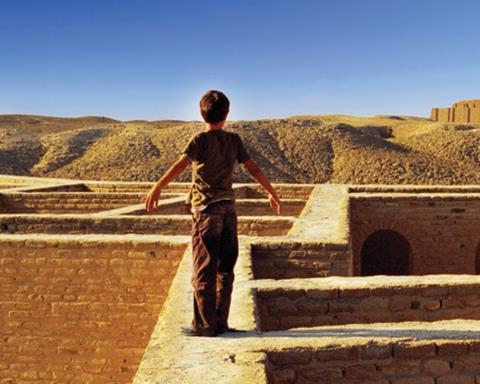 In the last decade the world has been stunned by the meteoric rise of oil-heavy, cash-rich countries in the Middle East. But behind the ostentatious displays of wealth and prosperity, the United Arab Emirates (UAE), Saudi Arabia, Qatar, Oman, Bahrain and other Gulf states have been investing extensively in developing new industries at home.
Some, including the UAE, Qatar and other regional territories such as Jordan, have been backing ambitious plans to create international film and media hubs, building infrastructure and striking overseas partnerships with major players.
For example, Imagenation Abu Dhabi has been at the forefront of the wealthy emirate's ambitions. Launched in 2008, Imagenation is a subsidiary of the government-owned Abu Dhabi Media Company, and has struck partnerships with Participant Media, National Geographic, Hyde Park Entertainment, Warner Bros, Singapore's Media Development Authority and Parkes/MacDonald Productions. The latter provides financing for the development of film projects via an initial $10m revolving fund.
Al Noor, meanwhile, the media arm of Qatari architectural firm Al Hashemi, unveiled a $200m film fund at the end of 2009, with the aim of investing in 10 high-profile films over the following five years.
The region has also seen heavy investment in production capabilities. The $1bn Dubai Studio City (DSC) (pictured) is one of the region's most lavish investments. An immense production facility featuring 22 million sq ft of boutique studios, sound stages and backlots, DSC is owned by Dubai Holding subsidiary TECOM. It is intended to supplement the existing Dubai Media City and International Media Production Zone (IMPZ), which together are home to much of Dubai's media industry.
However, Studio City is definitively aimed at the film industry. Jamal Al Sharif, executive director of DSC, states that much of the development is complete, with all 18 boutique studios occupied by regional and international broadcasters. Work on the three sound stages ― which will total 65,000 sq ft ― is ongoing.
"The Middle East is not all about financing but establishing a film industry in the region"

Stefan Brunner, Imagenation Abu Dhabi
Meanwhile Abu Dhabi is working on twofour54, a purpose-built 200,000 sq ft multimedia creative centre, designed to act as a headquarters for all aspects of Emirati entertainment and media projects. While areas of this ­complex are currently in use, the entire project will be finished in 2014.
Another regional territory positioning itself as an international production hub is Jordan. The territory has been used as a filming location for years ― it was immortalised as the resting place of the Holy Grail in 1989's Indiana Jones And The Last Crusade ― and it is now looking to increase its appeal, after Steven Spielberg was approached by King Abdullah II for his input on developing a ­centre which would bolster Middle Eastern films in all territories, including Israel. To this end the Red Sea Institute of Cinematic Arts (RSICA) was formed in 2008 to promote Jordan's locations to foreign film-makers, along with the Royal Film Commission.
"Parts of Jordan can double for locations all around the world, from forests to waterfalls and modern cities," says Claire Naber, head of organisational development at RSICA. Jordan is also focused on developing its local talent base, says George David, general manager of the Royal Film Commission. To support this, Jordan's Film Train scheme aids the exporting of local talent by paying the salaries of Jordanian crew working on international films.
However, in some cases the region's attempts to establish itself as a viable location ― offering reductions on production crew expenditure and travel, and tax breaks in territories such as Jordan ― can be hamstrung by stringent sensibilities. Some productions may find themselves at the mercy of final approval, which can delay filming ― and force it to alternative locations, as in the case of Sex And The City 2 which approached Abu Dhabi for permission to shoot, only to be refused (it shot in Morocco).
Nevertheless, there are signs the region remains an attractive proposition for international shoots. The UAE is reportedly being considered for a substantial role in Mission: Impossible IV, with Dubai to feature in the storyline.
Building infrastructure
Elsewhere in the region, a number of other deals are building infrastructure further. For example, the Doha Film Institute has struck partnerships with Tribeca Enterprises, Martin Scorsese's World Cinema Foundation and Mira Nair's Maisha Film Lab; Imagenation Abu Dhabi also collaborated on the establishment of a New York Film Academy in the UAE; and Jordan, at the urging of Steven Spielberg, launched both a film commission and an academic partnership with the University of Southern California's School of Cinematic Arts. Several key territories have also established ambitious international film festivals (see below).
While the economic crisis has had an effect on many other aspects of Gulf development, the region's film ambitions remain intact, with continued investment from both government and the private sector. Still, the economic slowdown has had an effect, causing many Gulf countries' focus to shift from high-profile developments designed to attract industry names, to securing overseas support for local film-makers. Indeed, many of the region's investments in film are designed to improve local talent and infrastructure. As Imagenation COO Stefan Brunner (pictured) explains: "The Middle East is not all about financing, but rather establishing a film industry in the region. Imagenation Abu Dhabi's first initiative was to create international partnerships with highly regarded and experienced producers. These partnerships laid the groundwork by bringing their expertise into the region."
Earlier this year, Imagenation announced a slate of Emirati projects. Adapting the Arab world's rich history of storytelling seems like an obvious fit, evident in films such as Amin Matalqa's Captain Abu Raed and Shawkat Amin Korki's Kick Off, which won the New Currents prize at Pusan in 2009.
John Sinno, principal of Arab Film Distribution, a Seattle-based distributor and promoter of Arab film, says the time is right for Arab film to assert itself: "For the longest time, storytelling and the flow of information has been going in only one direction ― from the creators in the West to the consumers in the East."
The festivals raising the region's profile
The Gulf's burgeoning festival scene is attracting international input and showcasing the region's film-makers. By Matt Ross
For a region that is relatively inexperienced in terms of building a film industry, the Gulf certainly has lofty aspirations, not least in terms of fostering a self-sustaining festival circuit. The region is dominated by the Dubai International Film Festival (December 12-19), the Abu Dhabi Film Festival (October 14-23) and the Doha Tribeca Film Festival (October 26-30).
Dubai has the highest profile, attracting major guests and titles; regional premieres have included James Cameron's Avatar in 2009. However, despite the Hollywood and Bollywood faces in attendance, Dubai also makes an effort to promote local film, especially in its Muhr Arab, Emirati and AsiaAfrica categories. The event also hosts the Dubai Film Market, an initiative which brings Arab and international industry professionals together and this year consolidates various festival industry initiatives. City Of Life, the Emirati film that world premiered at DIFF in 2009, was later picked up at Cannes by Shoreline Entertainment for international distribution following negotiations which started at the market last year.
Both Abu Dhabi and Dubai screen comparable numbers of major features, and both are key showcases for local talent. Festival director Peter Scarlet believes that one of Abu Dhabi's strengths is that it can address the lack of international visibility that plagues Emirati movies, and Arab films in general: "I think the rest of the world, particularly the West, hasn't caught up with the fact something's started to happen here," he says.
This year Abu Dhabi opens with Randall Wallace's Secretariat and closes with Tsui Hark's Detective Dee And The Mystery Of The Phantom Flame. Of 12 world premieres at Abu Dhabi, four were co-produced by its Sanad fund, including Qarantina, an Iraq-Germany-UAE title directed by Oday Rasheed.
Amanda Palmer, executive director of the Doha Tribeca Film Festival, which was launched in 2009 as a partnership between the Doha Film Institute and New York's Tribeca Enterprises, explains the event is an extension of the country's approach to film: "The aim is to have this permanent hub in Qatar that is an educational, cultural and financial hub for everything related to film."
Doha kicks off with Rachid Bouchareb's Outside The Law and closes with Justin Chadwick's The First Grader. This year sees the launch of the Arab Film Competition, which includes four world premieres, one of which is Grandma, A Thousand Times by Mahmoud Kaabour.
Several festivals have brought in industry figures, including producer/programmer Marie-Pierre Macia and directors Hany Abu-Assad and Scandar Copti. They are involved with events in Abu Dhabi and Doha on judging panels, as advisers to year-round committees or, in Macia's case, as head of Abu Dhabi's $500,000 Sanad fund for local films.
These festivals tend to increase the profile of films rather than launching them onto the global stage. Iraqi film Son Of Babylon was a hit at the Abu Dhabi festival and has been selected as Iraq's official entry for the 2011 Academy Awards. Team Qatar, a documentary shown in Doha last year, was picked up by PBS for international TV distribution.