Production house behind Berlinale award-winner Rainbow (Dhanak) and Sundance winner Umrika.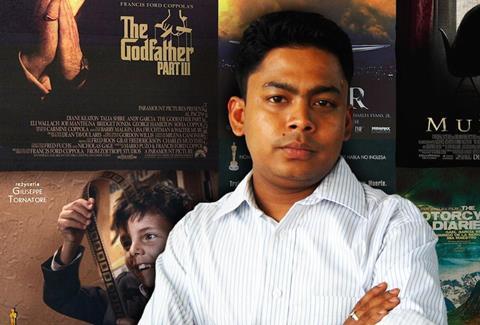 Manish Mundra, producer of award winning films such as Aankho Dekhi, Umrika and Dhanak, has appointed Shiladitya Bora as the CEO of his production house Drishyam Films.
Bora previously ran indie release unit PVR Director's Rare, during his stint with the PVR Group. He was instrumental in the theatrical release and distribution of more than 84 independent films such as Moonrise Kingdom, Amour, Inside Llewyn Davis and documentary Fire in the Blood.
Selected for the Berlinale Talents programme at the 2015 Berlinale, Bora had recently gone solo with pecialty distribution banner Long Live Cinema, responsible for bringing acclaimed films such as Court and documentaries including In Their Shoes to Indian screens.
The fast-growing production outfit has been behind award-winning festival films including Prashant Nair's Umrika, which won an audience award at Sundance, and Nagesh Kukunoor's Rainbow (Dhanak), which won the grand jury prize in Berlin. Neeraj Ghaywan's Masaan, also produced by Drishyam, will receive its world premiere in Un Certain Regard at this year's Cannes Film Festival.
Mundra previously appointed Srinivasan Narayanan, the outgoing festival director of Mumbai Film Festival (MAMI) as chief mentor of the company. Narayanan has helped set up Drishyam Sundance Institute Screenwriters' Lab, a collaboration between Mundra's company and Sundance Institute to nurture Indian screenwriting talent.
With Bora on board, Mundra said he plans to build Drishyam Films into a self-sustaining studio along the lines of Miramax.
"In the very first year, Drishyam has established itself as a distinct and powerful voice in the Indian independent film scene," said Mundra.
"The challenge ahead is to build upon our achievements and create a self sustaining eco system for content-driven cinema. Shiladitya, apart from his expertise in the field of distribution and production, brings in tremendous energy and passion for cinema on board and that's what makes him the best person around for the role.
Bora said: "What Manish has achieved in a short span of time in the independent cinema space is phenomenal. I share his vision of content-driven high quality films. I have collaborated with him earlier on a couple of projects and have greatly enjoyed working with him.
"I take this opportunity as a challenge to evolve Manish's vision of turning Drishyam into an integrated motion picture studio that's synonymous with high quality content which travels far and wide and also engages audiences back home."
Upcoming titles include Waiting directed by Anu Menon and X-the film, an experimental collaborative feature directed by 11 Indian filmmakers.