Dir/scr: Zeki Demikubuz. Turkey. 2012. 107mins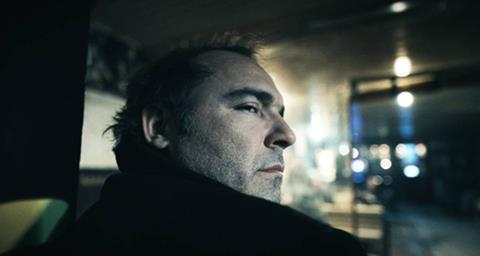 Historically speaking, Turks and Russians have never been the best of friends, but that does not prevent two of today's leading Turkish filmmakers, Nuri Bilge Ceylan and Zeki Demirkubuz, from being deeply influenced by Russian literature. The first is a devoted admirer of Anton Chekhov, the second, immersed in the spirit of Fyodor Dostoyevsky.
Engin Gunaydin, better known for light roles on TV, delivers a stunning performance, plunging head on into a part that reveals everything human beings prefers to hide.
If Demirkubuz' earlier work suggested the author of Crime And Punishment was always present at the back of his mind, this free adaptation of Notes From The Underground which grabbed five awards, including best director and best actor, at the Istanbul Film Festival, leaves no more doubt. The troubled spirit of the Russian novelist hovers over it all, including a quote about the clash between reality and the human spirit that could easily serve as a metaphor for the entire film.
Profoundly disturbing and fiercely personal, the kind of film that attempts to grab its audience by the throat and never let go until the last second, Demirkubuz' latest opus offers such a bleak, uncompromisingly dark portrait of man at war with himself, that many people will balk at its sight.
The main character, Muharrem (Engin Gunaydin), a self-hating paranoiac, passive-aggressive, disturbed to the brink of insanity, jealous of the entire world and out to take his revenge on evils he was done or imagines to have suffered, while at the same time intentionally dragging himself through the mire, is not only a fair and square representation of Dostoyevsky's short novel's hero, but deploys on screen a scary image of human nature as a battlefield between psychotic emotions, fear, envy, aggression, cowardice, sexual insecurities and frustrations, abject solitude and a desperate need for an identity, to mention just a few of Muharrem's problems.
Not many people will like Muharrem or sympathise with him, probably because a bit of his character resides in every viewer - though very few would admit it - also because the delicate balance in him between loathsome and pitiful is ultimately tipped towards his dark side. Still, Inside (Yeralti) is quite a tour de force in its own right, probably a better fit for festivals and art houses than general audiences, but certainly worth attention.
From the very first frames, you are invited to face a non-hero in all his misery. A middle aged civil servant, who believes the only way to get rid of the sleaze surrounding him, is to sink to its bottom before he comes up clean. Once, it is implied later in the film, he had tried his hand at writing but without much success, now he wanders along cold, inhospitable streets (the film was shot entirely in Ankara but the city is rarely visible, most action takes place in interiors) attempting to establish some kind of human contact with arrogant gracelessness before going back home to watch squids copulating on TV.
The ensuing series of incidents, for that is probably the best way to describe this disjointed plot, peels one layer after another off Muharrem, depriving him, by the end, of the last shreds of dignity he might have claimed for himself and offering him none of the redemption he had aspired to.
Small details count here no less than main episodes, be it his obsession with eggs, a traditional symbol of life, which he devours with savage relief or puts out his cigarette in their yolk, or his throwing potatoes at the windows of a noisy party next door and running to hide when they hit the target. He plays at being the confident and protector of Turkan (Nihal Yalcin), the servant next door who cleans up for him and tells him all her troubles with her invalid employer but brutally insults her and throws her out when she dares overstep his advice.
He enviously forces his way into a party of old friends who celebrate the literary award one of them has just won, hoping to ridicule the winner (Serhat Tutumluer), only to make a fool of himself. Finally he lands in the bed of a prostitute (Nergis Ozturk) with whom he pretends to commiserate and invites to his flat, only to humiliate her.
Dostoyevsky's novel, often considered the precursor of existentialist literature, is faithfully served here. Though a lack of fluent narrative might disturb more traditional audiences, Demirkubuz' visual approach is compelling and the montage throwing Muharrem from one delusional pitch to another is stressed even further by the searing wide screen images and their quick transition from color to b/w and back to colour.
Engin Gunaydin, better known for light roles on TV, delivers a stunning performance, plunging head on into a part that reveals everything human beings prefers to hide. Nihal Yalcin as the fearful, disgruntled servant and Nergis Ozturk as the quiet, suffering prostitute are in perfect tune with the mood of this tormented piece. Incidentally, the translation of the original title, "Yeralti" is "Underground". True enough, it has served other films before, but in this case, it would fit the picture much better.
Production company/sales: Mavi Film, info@zekidemirkubuz.com
Producer: Zeki Demirkubuz
Executive Producer: Başak Emre
Cinematography: Türksoy Gölebeyi
Editor: Zeki Demirkubuz
Main cast: Engin Günaydın, Nergis Öztürk, Serhat Tutumluer, Nihal Yalçın, Murat Cemcir, Feridun Koç, Serkan Keskin, Sarp Apak