Dir: Juan Carlos Fresnadillo. Spain. 2011. 100mins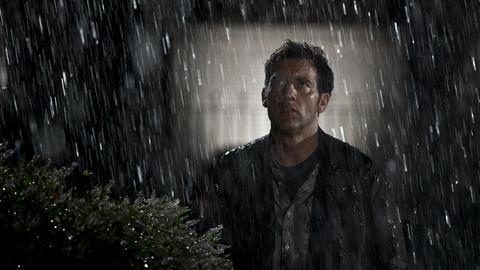 Childhood demons are crossing over into the real world in Intruders, a derivative but cleverly constructed chiller from Spanish screenwriters Nicolas Casariego and Jaime Marques. Intacto director Juan Carlos Fresnadillo favours creepy suspense over gore which may deter some hardcore genre fans but he succeeds in creating a polished psychological drama that should sustain the appeal of Spanish scary movies in the global market.
Fresnadillo constructs a good deal of suspense from the twin stories.
There are enough similarities with the superior Pan's Labyrinth and The Orphanage to build a successful marketing campaign and the strong pan-European cast can only extend the film's appeal beyond traditional genre audiences when it opens in Spain and the US in October following screenings at Toronto and San Sebastian.
There is a very retro feel to Fresnadillo's approach as he lingers over sinister shadows, rumbling thunder and pouring rain to create atmosphere and employs composer Roque Banos to punch up the emotions with a sweeping score. The addition of kindly priest Father Antonio (Daniel Bruhl) even echoes 1970s chillers like The Exorcist (1973) and The Omen (1976).
In Spain, young Juan (Izan Corchero) frightens himself with a story he has written in which a hooded demon called HollowFace has entered his room. Then the fiction because a reality with the appearance of a faceless, flowing figure who looks like a Death Eater from Harry Potter. His mother Luisa (Pilar Lopez de Ayala) is unable to comfort him and the church concludes that the boy needs counseling rather than spiritual intervention.
He is not alone however. In leafy suburban England, 12 year-old Mia (Ella Purnell) begins the next chapter in the story of HollowFace. She believes that a faceless intruder is coming to steal her features for his own. Her father John (Clive Owen) struggles to fight the demons on her behalf whilst mother Susanna (Carice Van Houten) wonders if the whole thing is a figment of their joint imaginations.
One of the refreshing aspects of Intruders is the way that every figure of authority, from police to church to psychiatrist (Kerry Fox), insists on finding a logical explanation for what is happening.
Everyone would rather treat a trauma or psychological disorder rather than countenance the possibility that something supernatural could be at the root of seemingly inexplicable events.
Fresnadillo constructs a good deal of suspense from the twin stories in Spain and London though there are promising elements (the intervention of Father Antonio, an accident on a tall building etc) that are never given their full weight within the bigger picture.
Just when it feels we have lost sight of the import of the Spanish story the screenplay finally lays out the connection between the two children in a conclusion that is moderately satisfying, leaving a self-contained story that doesn't necessarily rule out the potential for sequels.
Production Companies: Apaches Entertainment, Antena 3 Films
International sales: Universal Pictures International
Producers: Enrique Lopez Lavigne, Belen Atienza, Mercedes Gamero
Executive producers: Jesus de la Vega, Ricardo Garcia Arrojo
Screenplay: Nicolas Casariego, Jaime Marques
Cinematography: Enrique Chediak
Production designer: Alain Bainee
Editor: Nacho Ruiz Capillas
Music: Roque Banos
Main cast: Clive Owen, Carice Van Houten, Daniel Bruhl, Pilar Lopez de Ayala, Ella Purnell