The new promotional organisation will kick off later this month with the first in an annual festival roadshow in Los Angeles and New York.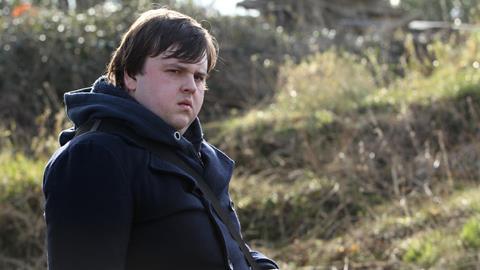 The flagship event will kick off with the ISA/LA Festival on September 25 in Los Angeles at the USC School Of Cinematic Arts, while the ISA/NY Festival launches on October 2 in New York at NYU's Cantor Film Center.

The slate will include the US Premiere of Frank Berry's teen drama I Used to Live Here, the West Coast premiere of Daisy Asquith's After The Dance, Screen LA Star Of Tomorrow Gerard Barrett's Sundance entry Glassland and the US premiere of Traders (pictured) by Rachel Moriarty and Peter Murphy.
The Los Angeles programme will include the panel Stories From The Field: Three Irish Film Directors In Hollywood with directors Ruairi Robinson, Ciaran Foy and Gary Shore, as well as masterclasses from screenwriter Naomi Sheridan in Los Angeles and Cathy Brady in New York.
"What I've seen in the last few years is a renaissance of Irish filmmakers and artists taking the production of film, television, animation, web series and games to a new level," said New York-based executive director and curator Niall McKay.
The executive formed Irish Screen America (ISA) from the Irish film festivals he set up in New York, San Francisco and Los Angeles to promote influential and emerging Irish talent to the US and showcase the best of contemporary Irish film, TV, animation, video games and interactive media.
"It's an exciting time for ISA to not only showcase that work, but to build networks here in the US for even more production and collaboration," he added.
ISA receives funding support from Bord Scannán na hÉireann/the Irish Film Board (IFB), the development agency for the Irish film and television industry, among other government and corporate sponsorships, ticket sales and its consultancy services.

Teresa McGrane, Deputy Chief Executive, Bord Scannán na hÉireann/the Irish Film Board (IFB) said: "We welcome the launch of Irish Screen America and we are delighted that the essential work already accomplished by Irish Film New York to support, showcase and celebrate Irish films and filmmaking talent will now extend to Los Angeles.

"We look forward to working with Irish Screen America in an effort to continue this work and build new networks, partnerships and audiences for Irish film."

For further details click here.