Dir: Mikayel Vatinyan. Armenia. 2011. 64mins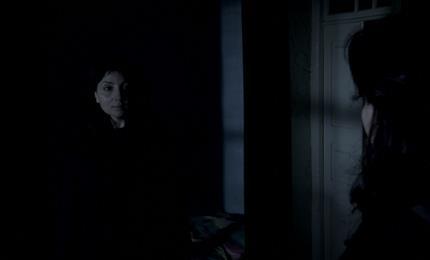 Armenian director Mikayel Vatinyan's debut feature Joan And The Voices is an experimental work stripped to the bone, more a collection of images than a coherent story. Although the film does engage the viewer on some level, and the images themselves are sometimes breathtaking, the almost total lack of human interaction onscreen will relegate this work to a very small niche audience.
Vatinyan studiously avoids providing any context for the scenes he presents.
The film, premiering in the Flash Forward competition at Busan, depicts a woman travelling through various regions of postwar Armenia, conducting interviews with a diverse collection of people — although this only becomes clear in the closing minutes of the film, because the interviews themselves are not shown.
As presented onscreen, what we see is a series of recurring situations: a man hiding out in the rubble-strewn wreckage of a building, machinery at a grain mill, a snowy mountainous landscape, a mine shaft, and children being taught in what appears to be a school for the arts. The students' recitation of lines from The Passion Of Joan of Arc, and the instructions given to them by their teachers, make up almost the entirety of spoken language in the film.
Vatinyan (who together with producer/co-screenwriter Armine Anda appear as actors in the film) studiously avoids providing any context for the scenes he presents, so that the viewer experiences them on a purely visual level. A thematic connection with Joan of Arc's testimony about hearing voices is strongly implied, and seemingly accounts for the almost total lack of voices heard within the film itself.
Joan And The Voices received development and postproduction support from the Göteborg International Film Festival and also participated in the Pusan Promotion Plan (since renamed the Asian Project Market) in 2007.
Production company: Hoshkee Film
Producer: Armine Anda
Screenplay: Mikayel Vatinyan, Armine Anda
Cinematography: Tammam Hamza
Production designer: Ivana Krcadinac
Editor: Tammam Hamza, Arthur Petrossyan
Music: Arthur Manoukyan
Main cast: Armine Anda, Mikayel Vatinyan