The Universal hierarchy announced on Wednesday that its monster smash has overtaken The Avengers on $1.52bn to reach $1.522bn worldwide.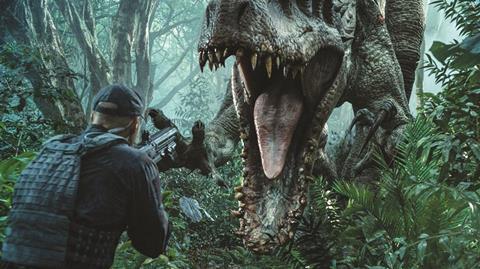 The achievement means Jurassic World currently ranks behind only Avatar on $2.79bn and Titanic on $2.19bn as the third biggest global release in terms of top grosses unadjusted for inflation.
Jurassic World has grossed $907.3m internationally and heads to its final market, Japan, on August 5.
The film has amassed $614.3m at the North American box office, joining an elite club of three other films to have crossed $600m: Avatar on $760.5m, Titanic on $658.7m and The Avengers on $623.4m.