Director: Mathieu Kassovitz (France)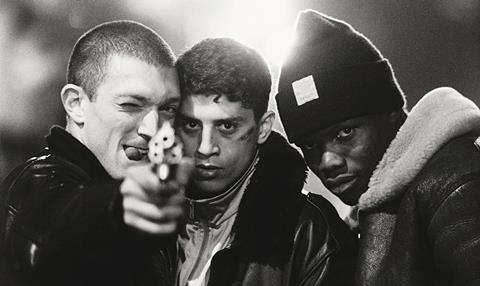 When La Haine premiered in 1995 at Cannes, where it won the award for best director, the police on duty turned their backs on the cast and crew as they walked the red carpet. Even before it had been seen, Mathieu Kassovitz's tribute to the energy of the multi-ethnic youth of Paris's banlieues was viewed as a threat to the established order, a provocative lit match held to the short fuse that was France in the mid-1990s.
The story of three friends from a deprived outer suburb in the aftermath of a riot in which a fourth friend was beaten into a coma by the cops, the film exploded onto the screens like the Molotov cocktail that hits the earth from space in the opening sequence. Shot in edgy black and white, with moments of streetwise humour leavening the violence, it gave Vincent Cassel his breakout role as the conflicted Jewish hard guy who channels Travis Bickle, and created a ripple effect that went far beyond movie theatres.
Prime minister Alain Juppé organised a screening for his cabinet, and 10 years later Kassovitz — still remembered chiefly for this, his second feature, despite going on to direct five more films — became involved in a public exchange of views with then-home secretary Nicolas Sarkozy after a further wave of riots.
It's easy to forget, however, that La Haine was not just the film that launched a new wave of generational protest cinema, but also a powerfully scripted drama which provides a textbook illustration of Chekhov's rule that if we see a gun in act one, it should go off in act three.