Dir: Massy Tadjedin. US-France. 2011. 93mins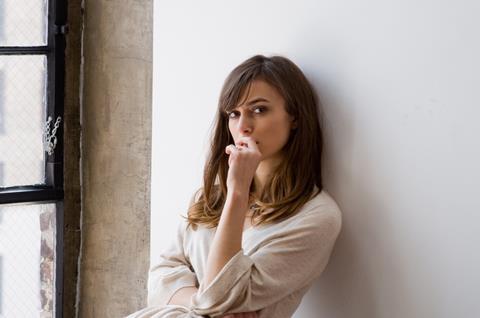 Infidelity and sexual temptation are understandably rich and frequently utilised dramatic devices, but Massy Tadjedin's evocative and engaging Last Night is a much more interesting, intellectually ambitious and emotionally honest exploration of refracted desire than almost all of its recent cheating-hearts cinematic brethren. A well-acted dramatic roundelay of enticement starring Keira Knightley, Sam Worthington, Eva Mendes and Guillaume Canet, the film stands out as a rare example of a work more interested in evoking universal thoughtfulness than telling its audience what to think.
Last Night is a movie powered by the subtle interplay amongst the cast.
Despite the star-quality of its cast, the movie seems to lean a bit too melancholic and esoteric for mainstream tastes, and is accordingly getting a boutique-level Stateside theatrical release from Tribeca Film (having been sold off by original distributor Miramax), in addition to a broader VOD push. Positive upscale word-of-mouth, however, will make Last Night a sort of tortoise arthouse entry, with a long if somewhat prescribed shelf-life.
Set in New York City, the film centers on a well-off businessman and his writer wife, Michael and Joanna Reed (Worthington and Knightley), college sweethearts who came back together and married young. Michael's impending overnight business trip to Philadelphia with a slinky work colleague, Laura (Mendes), sets off some latent insecurities and alarm bells in Joanna. Michael works to quell fears these before leaving, even if he really is tempted by the possibility that Laura seemingly represents. While he's gone, meanwhile, Joanna runs into Alex (Canet), an old almost-was love, and agrees to have drinks with him.
In her feature directorial debut, Tadjedin, the screenwriter of The Jacket, shows a remarkable psychological insight into both men and women, as well as considerable trust in her material, by having all of her characters speak relatively openly and honestly.
She is interested in neither subterfuge nor judgment, but instead the human condition. In showing the delicate nature of marital trust, Tadjedin also spotlights in savvy fashion two different types of temptation — the potential thrill of someone new, and the allure of someone with whom circumstances never quite properly aligned.
Without ever becoming tawdry, there's an erotic charge to the dialogue. Even if Griffin Dunne's character, an old friend of Alex's whom he and Joanna meet for dinner, is essentially a talky, inquisitive narrative device to bring some of these elements to a slow boil, Last Night is characterised by honest adult exchanges that try to get at the very nature of what constitutes infidelity or a breach of trust — physical versus emotional cheating — and how men and women react to and cope with that.
Peter Deming's cinematography is superb, capturing the moodiness and intimacy of the respective couples' nighttime surroundings. And the intrusive of some of Clint Mansell's early compositions gives way to more delicate and ruminative piano-driven pieces, underscoring the film's ambiguity.
Chiefly, though, Last Night is a movie powered by the subtle interplay amongst the cast, all of whom deliver superlative performances. Canet, resembling a rumpled, Gaelic Patrick Dempsey, projects much warmth, and he and Knightley demonstrate a tremendous just-under-the-surface chemistry. Emboldened by Tadjedin's smart script and direction, Mendes takes what could be in lesser imagination a one-dimensional vixen and imbues in her a palpable, realistic melancholy and romantic fatalism that informs her choices.
Production companies: Gaumont, Nick Wechsler Productions, Westbourne Films, in partnership with American Express and Miramax
Domestic distribution: Tribeca Film
Producers: Nick Wechsler, Massy Tadjedin, Sidonie Dumas
Executive producers: Christophe Riandee, Buddy Enright
Co-producer: Satsuki Mitchell
Screenplay: Massy Tadjedin
Cinematography: Peter Deming
Editor: Susan Morse
Production designer: Tim Grimes
Music: Clint Mansell
Website: LastNightMovie.com
Main cast: Keira Knightley, Sam Worthington, Eva Mendes, Guillaume Canet, Griffin Dunne, Daniel Eric Gold, Scott Adsit, Stephanie Romanov, Anson Mount