Dir/scr. Todd Solondz. USA. 2009. 97mins.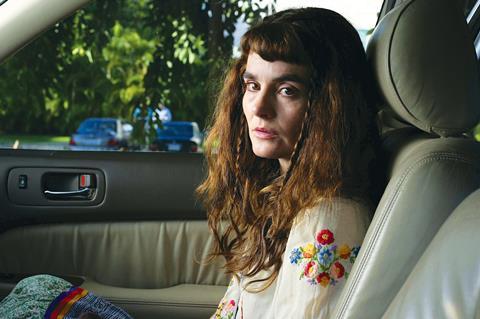 Todd Solondz' sequel-of-sorts to his controversial 1998 black comedy Happiness shows the US indie enfant terrible at his mellowest yet, groping his way towards an answer to the big problem that he's still never quite cracked: how do you reconcile a hilariously vicious (or viciously hilarious) satire of American suburban mores with sympathy and compassion for your characters?
Art-house audiences might respond to this more warmly than they have for any Solondz film since Happiness – with its tasty prestige indie cast and high laughs-per-minute count
'Mellow' is a relative term in a film where child abuse, suicide, terrorism and the question of whether severe emotional damage can ever be repaired or pardoned are all prominent themes, and unsettling his audience before, after or even during a laugh is still one of Solondz's favourite tricks. But lurking somewhere behind the film's big ethical superstructure and provocatory technique is a talky comedy about dysfunctional East Coast Jewish families.

The blend is intriguing, but it makes for an uneven film, as more than any Solondz movie to date this is a series of interconnected sketches. Writerly dialogue that doesn't quite match what we feel about the characters continues to be a major stumbling-block for the director.
Still, art-house audiences might respond to this more warmly than they have for any Solondz film since Happiness – with its tasty prestige indie cast and high laughs-per-minute count, Life During Wartime actually stands a chance of getting some sort of theatrical distribution in a score of territories – not a given with a Solondz movie, however upbeat the critical reaction.
It's never explicitly stated, but ten years or so appear to have passed since the events recounted in Happiness. The three Jordan sisters are still around, though like all the characters they are played here by new actors. Shirley Henderson is shy hippy-chick Joy, while Ally Sheedy is steely writer Helen, now at the peak of her success and dating a certain off-screen 'Keanu'.

Alison Janney plays Trish – easily the most likeable of the trio – who has bounced back from the trauma of discovering that her husband Bill (Hinds) was a paedophile, made a new life for herself and her children in Florida, and begun dating a dishevelled lonely older man, Harvey (Lerner) who makes her wet all over just by touching her elbow.
The opening scene, in which Joy and her husband Allen (Williams) attempt to patch up their troubled relationship over a restaurant meal, is funny and a reminder of how Solondz once tried to make a living as a stand-up comic. Other scenes are played in sombre dramatic mode – pretty much the whole thread involving Bill (apart from a hotel scene in which he is picked up by a magnificently predatory Charlotte Rampling), which culminates in a meeting with his son Billy (Marquette), now at university. This mirrors the harrowing scene in Happiness where Billy confronts his father after he discovers that he's been sexually abusing his sleepover friends, but now the issue has moved on from just trying to understand to whether it's possible to forgive.
There's a strong Jewish subtext in the film, with the Jordan sisters' Judaism, latent in Happiness, now exploited for both comic and dramatic effect – the latter most obviously by exploring rabbinical concepts of repentance and forgiveness as Trish's youngest son approaches his Bar Mitzvah.
Disjunctive music – Handel's Messiah, Jewish hymns – is used effectively, and Ed Lachman's photography is measured, formal and limpid, at its best when tracking Bill past the sort of iconic modernist architecture that exudes a touchingly naïve (at least in this cinematic world) hope and confidence in the suburban dream.
To sign up for Screen's weekly Reviews Newsletter with all the week's new releases, international openings and full festival reviews delivered free to your mailbox every Friday,please click HERE
Production company
Werc Werk Works
International sales
Fortissimo Films
+31 20 627 3215
Producers
Christine Kunewa Walker
Derk Tseng
Cinematography
Ed Lachman
Production design
Roshelle Berliner
Editor
Kevin Messman
Main cast
Shirley Henderson
Ciaran Hinds
Alison Janney
Michael Lerner
Chris Marquette
Ally Sheedy
Dylan Riley Snyder
Michael Kenneth Williams
Charlotte Rampling