Dir-scr: Fabrice Gobert. France. 2010. 91mins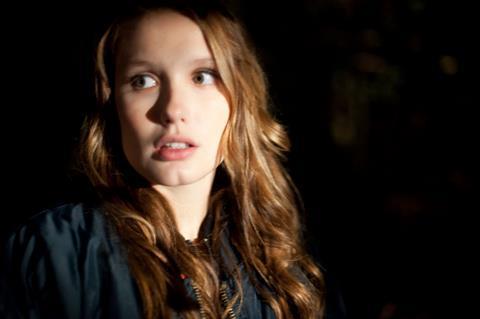 This genre-bending high-school thriller-drama about three students who go missing at a French lycee opens like a teen B-movie, but soon moves into more intriguing territory. Lit and photographed in hyperreal style by leading French cinematographer Agnes Godard and featuring a loose and rangy instrumental soundtrack by US indie rockers Sonic Youth, it plays with the dark side of suburbia in ways that recall Twin Peaks – though without David Lynch's edge of madness.
The film's refusal to fit into a neat genre box provides a challenge for distributors.
But the film's refusal to fit into a neat genre box provides a challenge for distributors, who will need to convince teens that this is not too boringly arthouse for them, and reassure their parents (and those inbetween) that it's not just another high-school movie. Given the lack of name stars and the subtitling hurdle, this will probably be an easier task at home in France, where Lights Out will be released by Diaphana later this year.
Lights Out tell the same story four times, from the point of view of four of its main players. All are students in a nameless high school in a nameless French town, which has very little specifically French about it: with its manicured lawns and neat suburban houses, it could be anywhere from the outskirts of Paris to the outskirts of Des Moines. The period setting is equally difficult to pin down: haircuts and clothes float somewhere between the late eighties and early nineties. But there are no external clues in the film's hermetic, claustrophobic world, not even from the diegetic songs that supplement Sonic Youth's jangly guitar breaks: these span at least fifteen years.
Opening with a prologue in which a body is found in the woods after a teen house party, the film soon backtracks ten days to recount the events leading up to the discovery from the perspective of Jeremie, the sports jock whose party it was. From all four stories, which occupy more or less equal screen time, we glean the basic facts. A boy called Simon Werner has gone missing, and rumours abound in the school. Was it the creepy science teacher Rabier (Riaboukine)? Or perhaps his geekish, peeping-Tom son Jean-Baptiste (Mazet)? When Jean-Baptiste himself goes missing along with the class punkette, Laetitia, the rumour-mill goes wild (though rather oddly, the school authorities take no action).
As we tack back through the stories from the points of view of school belle Alice (Girardot) and school sad-sack Jean-Baptiste, missing fragments of the picture are filled in and previously suspect characters are shown in a more favourable light. By the time the narrative baton is passed to Simon, we're no closer to unravelling the mystery, which is revealed, as we would expect, only at the end of Simon's story. But we have learned something about how suspicion is fostered and engineered, and warmed to this group of 18-year-olds who are all close to disappearing (as the film's original French title hints) into the adult world.
Production company: 2.4.7. Films
International sales: TF1 International, (+33) 1 41 41 21 68
TF1 International
Producers: Marc-Antoine Robert, Xavier Rigault
Cinematography: Agnes Godard
Production designers: Frederic Lapierre, Frederique Lapierre
EditorL Peggy Koretzky
Music: Sonic Youth
Main cast:
Jules Pelissier
Ana Girardot
Serge Riaboukine
Laurent Capelluto
Arthur Mazet
Laurent Delbecque
Yan Tassin
Selma El Mouissi
Esteban Carvajal-Alegria
Audrey Bastien