Auditing is a growing business in the United States, especially in the studio system. John Hazelton reports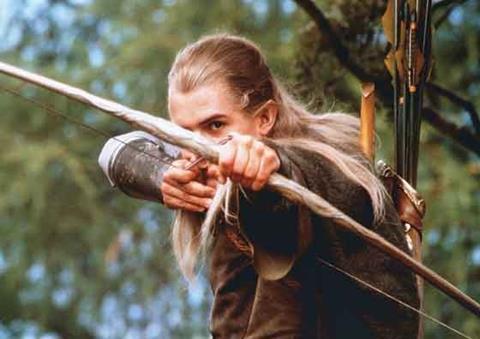 Auditing is big business in the US industry — and thanks to a couple of recent court cases involving Hollywood studios, it could soon be getting bigger.
Most financially successful US features are routinely audited on behalf of individual profit participants — actors, directors, writers, producers — under standard contract provisions. Such audits usually cost between $30,000 and $50,000 but, says Steve Sills, a partner in leading profit participation auditor Sills & Gentille, "the typical recovery is a significant multiple of the fee".
Auditors look for possible claims based on 'mechanical errors' (such as the accidental assignment of costs to the wrong film) and contract interpretation. Vertical integration — leading studios to license films to sister companies, for example — and the packaging of films for TV sales are among the practices that attract the auditors' attention.
Studios are contractually obliged to co-operate in the process but they do not make concessions easily, auditors confirm (studio executives themselves declined to be interviewed).
"A lot more claims are going to be made and a lot more people are going to want an audit"

Steve Sills, Sills & Gentille
"Typically a studio will not purposely misstate anything," says John Zabel, a former Sony financial executive now expanding into the auditing business through his Media Finance Structures consultancy. "But they aggressively interpret contracts. So if you don't do a very good contract to begin with, you can be assured they're never going to give you the benefit of the doubt on any interpretation issue."
In some instances, studios and independent US distributors will audit each other — if, say, a studio handles domestic DVD distribution for an independent — or foreign licensees, though the work is often done by outside auditors.
International audits are more expensive but can still pay off, insist auditors. They can also provide a US seller with reassurance about a new international partner. Zabel recounts a recent -assignment on behalf of a US company which "really didn't think it was being under-reported, it just wanted to have that comfort that the procedures in place at this new licensee were as robust as it was used to".
Lately, auditors have found a growing client pool among the investors that these days play an important role in funding studio production slates.
In one recent case — now settled out of court — National Australia Bank and Australian construction company Leighton Holdings hired, according to court documents, both Sills and his rival Hollywood auditor Hacker, Douglas & Company in pursuit of a claim related to investment in 1999 franchise starter The Matrix. Though the size of the settlement has not been revealed, the Australian backers claimed in their action that The Matrix studio Warner Bros had short-changed them on the investment by up to $95m.
Most Hollywood audits result in a negotiated settlement between the parties involved. And even those that proceed into litigation are usually — like The Matrix case and like Peter Jackson's 2005 suit against New Line over the first of his Lord Of The Rings films — settled out of court before going to trial.
Most Hollywood audits result in a negotiated settlement: those that proceed to litigation are usually settled out of court
Two recent cases, however, have gone all the way to high-profile jury hearings. In one case, UK production company Celador was awarded $269m in damages over profits from Disney-owned ABC's US version of TV quiz show Who Wants To Be A Millionaire?. In the other, a California appeals court upheld producer Alan Ladd Jr's legal triumph over Warner in a claim that turned in part on the practice of "straight-lining" — assigning the same income to each of the films sold in a package to TV outlets regardless of the films' respective box-office performances.
Stills suggests the outcomes of these cases will have a significant effect on auditors, profit participants and studios. "You now have a published appellate opinion stating that the studios can't straight-line television packages any more," says Sills. "That has a major impact on the industry. A lot more claims are going to be made and a lot more people are going to want an audit."