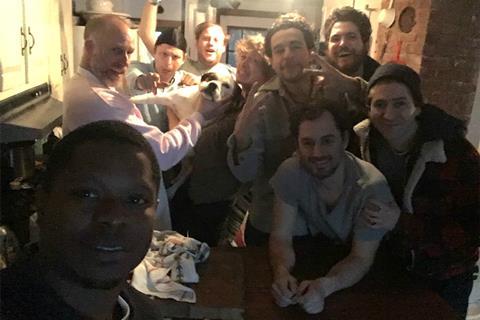 Magnolia Pictures has acquired worldwide rights to Sebastian Silva's drama and Sundance selection Tyrel.
Magnolia International chief Lorna Lee Sagebiel-Torres and manager of international sales Catalina Ramirez will launch international sales in Cannes next month.
Jason Mitchell, Michael Cera, Chris Abbott, Ann Dowd, and Caleb Landry Jones star in the story of a cabin party in the Catskills, where the protagonist is the only black man throughout the weekend of debauchery.
Magnolia plans a 2018 theatrical release. Max Born, Jacob Wasserman, and Silva produced.
"Sebastian Silva continues to upset the apple cart in the most interesting ways with this scaldingly fresh take on being the other," Magnolia president Eamonn Bowles said.
"I'm thrilled and honoured that Tyrel has found its home with Magnolia," Silva said. "We're excited to have such a collaborative and creative distribution partner on board so that this film gets seen by as many people as possible. We believe the movie is timely and are hopeful that it will help continue to move the race conversation forward."
Magnolia co-executive vice-president Dori Begley and senior vice-president of acquisitions John Von Thaden negotiated the deal with UTA Independent Film Group on behalf of the filmmakers.