Director Mark Tonderai talks to Screen about buzz horror House At The End Of The Street, starring Jennifer Lawrence.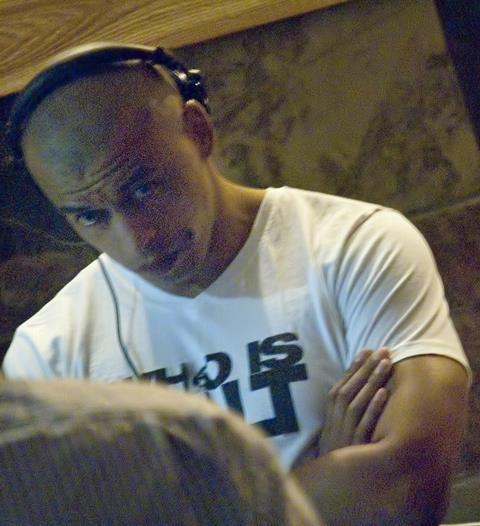 Mark Tonderai had success as a radio personality, TV programme maker and actor before he wrote and directed his first feature Hush in 2009. The taut horror-thriller was released in the UK by Optimum, in the US by IFC and sold internationally by Pathe Pictures International; it also acted as a calling card for Tonderai who flew himself out to Los Angeles to capitalize on the Hush buzz and quickly landed the job as director of thriller House At The End Of The Street produced by Aaron Ryder of FilmNation Entertainment, Peter Block of A Bigger Boat and Hal Lieberman.

Written by David Loucka, the film stars Winter's Bone sensation Jennifer Lawrence as a teenage girl who moves to a new town with her mother and discovers that the house next door was the site of a double murder. Max Theriot plays the boy who survived the massacre, Elisabeth Shue plays Lawrence's mother.

Last week, the film, which is in post-production, was picked up for domestic distribution by Relativity Media which announced that it would be released on Feb 3, 2012. FilmNation has already sold numerous international territories and will continue sales at Cannes.
How did you get the job on House At The End Of The Street?
I remember walking into this room with all these people at the FilmNation office. Nervous as hell. I knew I wanted into the Hollywood system and here was my chance. I spent money on this extensive document that was part of my pitch about what work I would do on the screenplay and I just went for it.
Was it easy for you to work in the US as a UK national?
We worked on the script for several months from about November 2009 and started pre-production in Ottowa, Canada, in March 2010. I got my 01 visa to work in the US but it proved difficult for me to get my DGA card. We also knew of course that it could double for Pennsylvania and when I did get my DGA card, we decided to stay in Canada anyway. We brought in actors from LA and I brought my storyboard guy John Erasmus, the amazing visual effects company run by Sean Whelan, Filmgate and Theo Green my composer from Hush.
What is the tone of the film? Is it all-out horror?
Not at all. It's what I call a 'romantic thriller.' It's difficult to talk about it without giving away the plot and ruining it for people. But the story has this way of getting ahead of audience expectation and people won't know which way it's going to go as a film. At its core it is this love story between this boy who has had terrible things happen in his life and this girl next door. It's a throwback to old titles like Scream Pretty Peggy and Bunny Lake Is Missing. Hush was an action thriller with a frenetic energy and my job was to make sure that I didn't take the foot off the neck of the audience. This is more psychological. More about the scares within a home than anything external.
At what stage was Jennifer Lawrence cast?
I had seen her reel and then watched Winter's Bone and knew I really wanted her. She's got this incredible strength about her. The film is really about how a parent's love can harm us or make us who we are and I knew that Jennifer could handle that. Because Aaron had produced big films like The Prestige and Memento, we had access to a great casting director in John Papsidera so I was able to meet the best. Jennifer looked right at me when she read for it and her look went through me. She connected to the truth in the lines with a power I've not ever seen before.
I knew right then she would be perfect if I could capture what she was showing right there in the room. I needed somebody who totally believed the words. The premise is a difficult one to get across to an audience and I needed actors that would elevate it. While she was working on the role, learning the guitar for it and preparing, Winter's Bone took off and it was as if the whole world turned its head and looked right at Jen. After our film, of course, she went on to get cast in X-Men: First Class and Hunger Games. She is going to be a big star.
What stage are you at with the film?
We finished shooting last September and went straight to post and it's been a process to find the film in terms of beats. We are on hiatus for two weeks now after Relativity bought the film so that they have time to come back with their thoughts. And we have our first test screening in two weeks' time, which is something I've never done before. Nervous? Just a little bit.
A couple of projects have come my way but if nothing comes of them, I'm also developing my own with long-term collaborator Zoe Stewart. We have a first-look deal at FilmNation who we had an amazing experience with on this film. Aaron Ryder, Glen Basner and Alison Silver have been the most incredibly generous collaborators. I really hope to make many more films with Mr Ryder.
We've just optioned a book called Wake Up Dead, a very dark drama in the vein of City Of God but set in the Cape Flats in South Africa. There's also an original high concept idea I am writing with Trevor Munson called BWMD (Biblical Weapons Of Mass Destruction) and there's a project called The Kill Team, a fictional story set around the attempted siege of Sierra Leone in 2002.
I'm also developing Stance with UKFC and Nick Wechsler Productions, but that's longer term.