Director: Pedro Almodovar (Spain)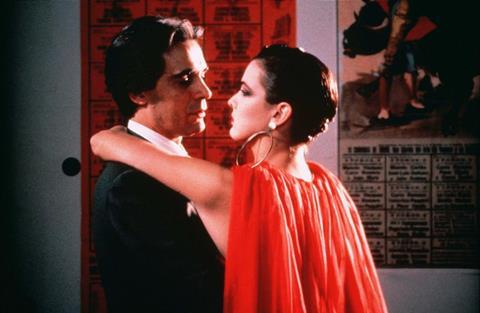 Pedro Almodovar is one of the few contemporary European directors with the power to shape and define his own creative world.
Global audiences have developed intense expectations of what a new Almodovar film should contain, from complex, career-defining roles for women to a multifaceted understanding of human sexuality, an affection for classic Hollywood melodrama and an ability to reflect the heart and soul of modern Spain.
Almodovar was a leading figure in La Movida Madrilena, the counterculture movement that flourished in the wake of General Franco's death in 1975.
Young, gay and passionate about film, Almodovar seemed uniquely placed to embrace the newfound freedoms in 1970s Spain. He famously created cartoon strips for underground magazines, chronicled the memoirs of a fictional porn star and fronted a punk group bedecked in mini skirt, fishnet stockings and platform shoes.
His early Super-8 films were iconoclastic, erotic and gleefully experimental but, in 1986, Matador showcased a growing maturity as he ventured into much darker melodramatic terrain. There are echoes of the Hitchcock classic Vertigo as Almodovar traces a relationship between a former bullfighter and a female lawyer that finds its purest expression in a lethal combination of desire and death.
Well-received on the global stage, Matador is a stepping stone to the films that would cement Almodovar's reputation as the most famous Spanish director since Luis Buñuel.
Almodovar has won two Oscars, three Baftas and lifetime achievement awards from the Writers Guild of America and the European Film Awards since Matador's release. He has brought out the very best in world-class performers such as Penelope Cruz, Carmen Maura and Antonio Banderas, and has shown he knows the laws of desire as well as the laws of the marketplace, enjoying enormous commercial success with titles such as 1988's Women On The Verge Of A Nervous Breakdown, 1999's All About My Mother, 2002's Talk To Her and 2006's Volver.
Almodovar has achieved all of this without any sense of compromise to his singular vision. His films have grown more polished, sophisticated and melancholic as he has addressed family relationships, human frailties and the way the ghosts of the past haunt the events of the present.
There is a sense of personal and national autobiography in each of his films, which may explain why he has staunchly — perhaps wisely — refused any offers to make films in the US.
The year of Matador, 1986, was also the year in which Almodovar formed El Deseo Productions with his brother Agustin. The company has been behind all of his subsequent features including 2014's Argentinian Oscar nominee Wild Tales. Smart enough to always be the master of his own fate, Almodovar has been Europe's most admired auteur of the past 40 years.