Dir: Katrine Boorman. UK. 2012. 66mins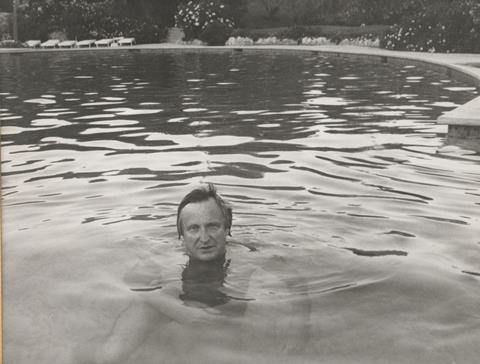 Me And Me Dad is an intimate family film par excellence…it tenderly (and at times amusingly) gradually peels back the relationships within the Boormans – father, director, John, his ex-wife and adult children – to reveal a charmingly complex family still trying to come to terms incidents in the past.
The family movingly all draws together when it comes remembrances of Telsche Boorman.
The film is directed by his daughter Katrine – who had never previously held a camera – who followed her father over a period of four years. The film-maker in him means that he cannot help by point out issues around lighting and camera positions, and while genially elusive he slowly reveals more about himself, his work and his feelings towards his family as time draws on.
The film starts out as a general series of discussions about John Boorman's early years and his career in cinema – with engaging anecdotes about his films including Deliverance, Point Blank, Hell In The Pacific, Excalibur, The General and The Emerald Forest – but gradually morphs into a more emotionally-driven series of conversations about his attitude to his family and how the choices he (and his ex-wife Christel) made when he was busy making films had impacts on the family dynamics.
As well as interviewing her father, Katrine has conversations with brother Charley, sister Daisy, and their mother Christel, who is now divorced from Boorman. Towards the end of the film she shoots a dinner party that brings them all together, and while punctuated by humour and anecdotes also has an undercurrent of lingering unhappiness at some of the imperfections of the past.
But the family movingly all draws together when it comes to remembrances of Telsche Boorman, Katrine's sister who worked with their father on the screenplay of his film Where The Heart Is, and who died of ovarian cancer in 1997. Her memory is very much the glue that binds the family together, and scenes of John and Katrine visiting her grave in Paris and mulling over the tree he planted at his house in Ireland in memory of her death are open, honest and touching.
Since separating from Christel, John Boorman had re-married (though now divorced again) and had three more children – who are not seen in the film – and she visits his house in Ireland again Katrine admits it is many years since she has been there. While Me And Me Dad offers a few tantalising clues into Boorman the filmmaker (bolstered by home-movie material from various film sets) the film actually works for better as an examination of an imperfect family drawing together to share happy moments from the past.
Production companies: Colourframe Ltd., Embargo Films
International sales: High Point Media Group, http://www.highpointfilms.co.uk/
Producers: Katrine Boorman, Danny Moynihan, Mel Agace
Executive producers: Rose Garnett, Christopher Simon, Felix Vossen
Cinematography: Sophie Pierozzi
Editor: Ash Jenkins
With: John Boorman, Charley Boorman, Daisy Boorman, Christel Boorman