WRITER: Melissa Iqbal initially caught the movie bug in her teenage years while watching fantasy films.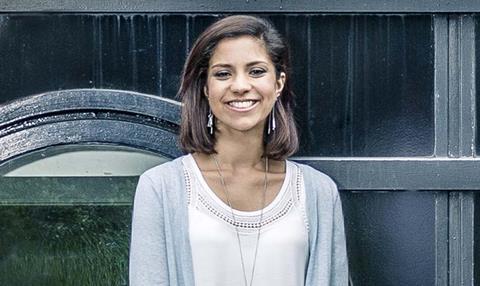 Click here for more Stars of Tomorrow
After graduating with a degree in film and video from London College of Communication, Iqbal worked on various shorts and low-budget features as a crew member, an experience lacking the creative input that had made her interested in the craft in the first place.
"Writing was the answer to that, it was getting back to the reason why I wanted to be a film-maker," she recalls.
After getting onto the screenwriting MA at the National Film and Television School, Iqbal was able to begin experimenting with her creative impulses, working on projects including virtual-reality videogame Sandman, which was made for an early version of the Oculus Rift, and animation short My Stuffed Granny, about a young girl whose grandmother eats all the food her family buys.
Her graduation script was The Death Engine - about an immortal girl who wants to die - which "kicked everything off" for Iqbal after it landed her an AMPAS Nicholl Fellowship, the screenwriting initiative run by the US Academy.
The feature is now in development with Sheffield and London-based Warp Films, and director Johan Renck of The Last Panthers fame is attached.
Off the back of her trip to the US for the fellowship, Iqbal was tapped by Warner Bros to adapt young-adult book The Young World, which is the debut novel from Rogue One: A Star Wars Story screenwriter Chris Weitz.
She is also developing a TV pilot through the Bridges to Industry scheme, an initiative open to NFTS graduates run between Sky Atlantic and The Wellcome Trust. The pilot, Sleepless, tells the story of an insomnia pandemic that sweeps the globe.
Contact Tracey Hyde, Casarotto Ramsay & Associates tracey@casarotto.co.uk