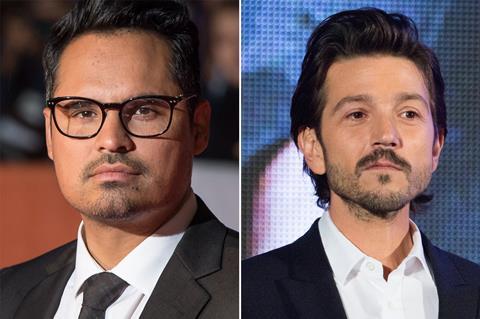 Netflix announced on Tuesday (December 19) that Michael Peña and Diego Luna have joined the cast of Narcos Season 4.
Production began recently in Mexico City on the 2018 season that will take place in Mexico as the focus shifts towards the Mexican cartels.
Gaumont Television produces the show for Netflix, and executive producers are José Padilha, Eric Newman, Doug Miro and Carlo Bernard.
Peña's credits include Ant-Man, The Martian, Crash, American Hustle, Luna's English-language directorial debut Cesar Chavez.
He will next be seen in January in Horse Soldiers alongside Chris Hemsworth and Michael Shannon, A Wrinkle In Time opposite Reese Witherspoon and Oprah Winfrey, and Marvel Studios' Ant Man And The Wasp.
Luna broke out with Gael Garcia Bernal in Y Tu Mama Tambien, and also starred in Rogue One: A Star Wars Story. He will next be seen in A Rainy Day In New York for Woody Allen and Berlin, I Love You. He has directed Cesar Chavez and Sundance 2016 selection Mr. Pig.