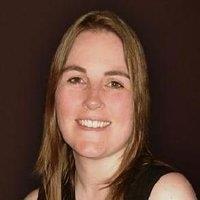 David Lamping, well known in the industry for his work at NuImage/Millennium, Signature Pictures, The David Lamping Company, Sovereign Pictures and Orion Pictures, is busy with charity work honouring his daughter Sarah, who lost her battle with leukaemia in February 2010.
Dr Sarah Lamping [pictured] died at age 32; now there will be a charity climbing expedition to raise money for the leukaemia charity Leuka, based at London's Hammersmith Hospital, where she was an inpatient.
David's son and Sarah's brother Richard Lamping and his friend Jamie Walker are planning a July expedition to climb Mount Muztagh Ata in China. The climb is 7,546 meters (24,757 feet) high. The expedition will take four weeks in total, and Richard will take some of her ashes to scatter on the mountain.
Even if you're scared of heights, you can still get involved – there will be a fundraiser on June 22 (Wednesday) at the Cafe de Paris in London. There will be a charity auction as well as performances by Ryan Gibbs, Carter, The Earthlights Boogie Band and DJ Seb Fontaine.
Details on the fundraiser and the expedition can be found here.