Dir: Susan Seidelman. US. 2012. 100mins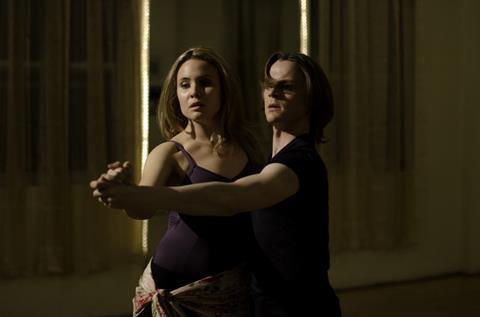 Wheelchair ballroom dancing provides the unusual backdrop for Musical Chairs, a warm but sometimes over-fuzzy romance from Desperately Seeking Susan director Susan Seidelman. Though its soapier moments make it feel like a cable TV movie, in the world of Strictly Come Dancing and Dancing With The Stars this New York-set, Latino-flavoured indie outing might enjoy a brief theatrical twirl before it moves on to home entertainment markets.
In spite of its infectious Latin soundtrack, the film doesn't spend that much time on dancing.
Older women will probably make up the core audience in the US, where Mark Urman's Paladin is giving the film a limited release starting March 23. International prospects will be strongest in Hispanic territories and countries in Europe and Asia where ballroom dancing - of the standard and wheelchair varieties - is popular.
At the centre of the story are Armando (played by E J Bonilla, from 2009 Sundance hit Don't Let Me Drown), a handsome young man from the Bronx with a passion for dance, and Mia (Leah Pipes, from Sorority Row), an Upper East Sider who teaches at the Manhattan dance studio where Armando is a janitor.
After Mia is involved in a tragic accident Armando tries to lift her spirits by organising a wheelchair dance class that forces Mia to bond with some of the other residents of her rehab centre, among them an Iraq war veteran and a pre-op transsexual (Laverne Cox providing some nice comic moments). Meanwhile Armando's mother (Tony-winner Priscilla Lopez) tries to discourage the budding romance.
In spite of its infectious Latin soundtrack, the film doesn't spend that much time on dancing. Instead, it mines the drama and comedy of Armando's attempts to give Mia and friends a new sense of dignity and self-worth. The climactic sequence at a wheelchair ballroom dance contest is quietly effective but doesn't deliver the big emotional punch that might have been expected.
Production companies: JMC Independent Productions, Active Fox Productions
US distribution: Paladin Films
Worldwide sales: Outsider Pictures, www.outsiderpictures.us
Producers: Janet Carrus, Joey Dedio, Marty Madden
Executive producers: Jamin O'Brien
Screenplay: Marty Madden
Cinematography: Stephen Kazmierski
Production designer: Susan Block
Editor: Keiko Deguchui
Costume designer: Kitty Boots
Music: Mario Grigorov
Choreography: Aubree Marchione, Jose Edgar Osorio, Benito Garcia
Website: www.musicalchairsthefilm.com
Main cast: Leah Pipes, E J Bonilla, Priscilla Lopez, Jaime Tirelli, Laverne Cox, Morgan Spector, Auti Angel