Álex de la Iglesia's comedy will head a strand of Spanish films set to play at the 33rd Miami International Film Festival that runs from March 4-13, 2016.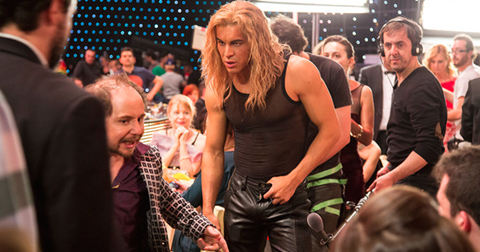 My Big Night (Mi Gran Noche) follow the backstage shenanigans before a TV special celebrating a legendary pop singer. Star and Spanish pop icon Raphael is scheduled to attend the festival.
The film also stars Mario Casas, Santiago Segura, Carlos Areces, Blanca Suarez, Hugo Silva, Carmen Machi and Carolina Bang.
"Álex de la Iglesia has made a perfect pop movie with My Big Night," said the festival's executive director and director of programming Jaie Laplante. "This riotously funny film is much more than one of the very best films by de la Iglesia, it is a party!"
The Spanish line-up includes Cinedwntwn Galas Truman from Cesc Gay starring Ricardo Darín and Javier Cámara; Emilio Martínez Lázaro's Spanish Affair 2 (Ocho Apellidos Catalanes) – now the biggest Spanish film of all time; and Fernando González Molina's Palm Trees In The Snow (Palmeras En La Nieve).
Six other Spanish feature films will also receive their US premiere at the festival: Agusti Villaronga's The King Of Havana (El Rey De La Habana); Federico Veiroj's The Apostate (El Apostata); Paula Ortiz's The Bride (La Novia); Daniel Guzmán's Nothing In Exchange (A Cambio De Nada); Juana Macías' We Are Pregnant (Embarazados); and Gustavo Ron's My Bakery In Brooklyn.
Additional majority Spanish production titles confirmed for the 2016 slate include: Julio Medem's Ma Ma starring Penélope Cruz; Gracia Querejeta's Happy 140 (Felices 140) starring Maribel Verdú; Javier Ruiz Caldera's Spy Time (Anacleto: Agente Secreto); documentary Snacks, Bites Of A Revolution.
The line-up also features From Doodles To Pixels, a presentation and screening with animators in partnership with Centro Cultural Espanol, Accion Cultural Española and Miami Animation and Gaming International Complex at Miami Dada College.