Dir: Sanna Lenken. Sweden-Germany. 2015. 95mins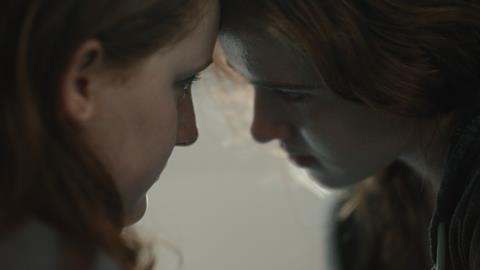 My Skinny Sister is an involving first feature from Swedish director Sanna Lenken, who has a personal history with the eating disorders her film chronicles. There's an undeniable ring of authenticity to this story of a teenage ice skater's struggle with anorexia, which is told through the eyes of her younger sister, brilliantly played by Rebecka Josephson.
Lenken's film is memorable and highly attractive.
My Skinny Sister can look forward to international festival play, where it will act as a topical talking point for younger audiences. Lenken struggles with her third act, however, and can't quite bring her narrative to a satisfying conclusion. The drama - so affectingly captured in its initial stages – flirts with repetition and histrionics, which could dent its appeal to more mature audiences.
Premiering at the Gothenburg Film Festival, where it won the audience award, and moving swiftly on to Berlin's Generation Kplus programme, My Skinny Sister tells the story of two young, auburn-haired sisters.
Teenager Katja (Deasismont) is a star skater and all-round academic star, her achievements prized by their parents. Young Stella (Josephson) is Katja's polar opposite, at least physically, and she looks at her sister with a mixture of hero worship and queasy jealousy. 12-year-old Stella has a crush on Katja's skating coach Jakob (Maxim Mehmet) and writes him teenage love poems. As a depiction of the tug and pull of sibling emotions, My Skinny Sister hits the target with an almost-unnerving accuracy.
It's not long before things turn sour, however. Katja is over-exercising, hell bent on exercising control over her physique as a last defence against what is clearly a terrifying transition to adulthood. She's moody, difficult, controlling; she secretly eats crisps from the rubbish bin. She doesn't want to go to Stella's birthday, and her little sister looks on uncomprehendingly. When Stella twigs that her sister is suffering from rapidly-advancing anorexia, Katja blackmails her into staying quiet in front of their parents (Hallin and Norlen).
Well-meaning but over-worked, the parents make some decisions which seem to serve the plot mechanics rather than add to the authenticity of the piece, and My Skinny Sister has difficulty recovering from an ill-advised trip to a country cabin to sort out the problem without professional help. Still, Lenken's film is memorable and highly attractive, if only for the intoxicating mix of Moritz' Shyltheiss's sun-dappled camerawork with the delicate face and hair of young Stephenson. She's quite an actress, even delivering her English lines with finesse. And she captures best the pain and devastation this illness causes to families of its victims.
Production company: Tangy AB
International sales: Wide Management, www.widemanagement.com
Producer: Annika Rogell
Screenplay: Sanna Lenken
Cinematography: Moritz Shyltheiss
Editor: Hanna Lejonqvist
Music: Per Storby Jutbring
Main cast: Rebecka Josephson, Amy Deasismont, Annika Hallin, Henrik Norlen, Maxim Mehmet