Dir/scr: Asghar Farhadi. Iran-France. 2011. 122mins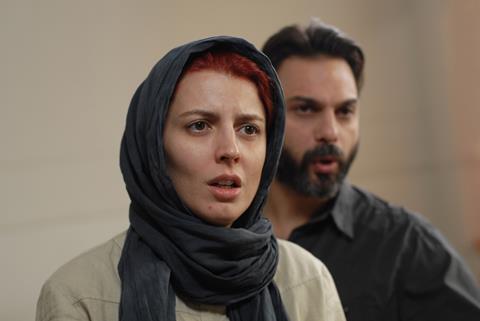 A gripping moral and social drama set in present-day Iran, Asghar Farhadi's follow-up to the fine About Elly lifts the director to the front rank of contemporary world directors, and should be compulsive viewing for anyone wondering what has happened to Iranian cinema. It is compelling viewing for just about everybody, for that matter.
The brilliance of the film is the way it manages to keep afloat, at the same time, our compassion for the two children in the case.
Showing a control of investigative pacing that recalls classic Hitchcock and a feel for ethical nuance that is all his own, Farhadi has hit upon a story that is not only about men and women, children and parents, justice and religion in today's Iran, but that raises complex and globally relevant questions of responsibility, of the subjectivity and contingency of 'telling the truth', and of how thin the line can be between inflexibility and pride - especially of the male variety - and selfishness and tyranny.
About Elly, which played in competition at the Berlinale in 2009, was not widely distributed, but Nader And Simin is a more commercial arthouse prospect. About Elly had an existential spin and a slightly overwrought feel in some of the dialogue, but here Farhadi has found a story that sublimates its spiritual resonance in a tense family drama that is always real and grounded.
Believable performances from the universally strong cast - including two key child actors - and crisp photography, handheld and intimate without ever being jerky, help to seal the package, and should see the director finally achieving multi-territory recognition.
The opening scene shows Nader (Moadi) and Simin (Hatami) in a judge's office, arguing with each other and the judge - whose point of view the camera takes - about her reasons for wanting a divorce. The family, which also includes 10 year-old Termeh (Farhadi), has been granted a visa to leave Iran for some unspecified foreign destination. But Nader now refuses to leave because his father (Shahbazi) is suffering from Alzheimer's and needs constant attention.
Incensed, Simin wants to divorce Nader and go, even without her daughter, as Nader refuses to give his consent, and Termeh herself - a quiet, studious girl whose strength of character will come through as the story develops - who seems to want to stay with her father.
Refused a divorce, Simin heads off anyway (only as far as her mother's, it turns out), and Nader is forced to hire Razieh (Bayat), who has a little daughter, Somayeh (Hosseini), in tow, to look after his father while he is out at work. The class distinction between Razieh and her employers is clear even to those unfamiliar with Iranian society: she is meek and devout, wears full black chador in contrast to Simin's hastily draped silk headscarf, and is unhappy about working in the house of a man who has separated from his wife - and even more so at having to clean up after his father when he wets himself (she even makes a call to a friend or spiritual advisor to check whether removing his trousers to clean up counts as a sin).
Nader and Simin, on the other hand, are modern, Westernised Iranians, from the same sort of well-off elite that the director focused on in his previous film. Though it's never explicitly stated, the fact that this elite occupies an uneasy place in an Iran ruled not by the monied classes but by a political theocracy, underlines and gives depth to the stand-off that will develop between Simin's rich, Westernised family and Razieh's poor, devout family, when an incident occurs that will lead to serious charges being filed against Nader.
While the investigative twists and turns that follow are always compelling, the brilliance of the film is the way it manages to keep afloat, at the same time, our compassion for the two children in the case. Unable to do the right thing himself, Nader keeps passing the moral buck to his daughter, blackmailing her emotionally when he thinks he's just treating her as an adult. Pre-school Somayeh is also made an accomplice in the stand-off that follows, and the glance of understanding that the two girls exchange at a certain point inside the courthouse is more eloquent than a page of dialogue.
As the film builds to its dramatic climax, we wonder how the director can possibly find an ending that does justice to this compelling story's narrative and thematic complexities. The round of applause that followed the film's Berlinale competition press screening was a tribute, at least in part, to the sensitivity - and perhaps, the inevitability - of the perfect solution he comes up with.


Production companies: Asghar Farhadi with DreamLab Films
International sales: Memento Films International, www.memento-films.com
Executive producer: Negar Eskandarfar
Cinematography: Mahmood Kalari
Production designer: Keyvan Moghadan
Editor: Hayedeh Safiyari
Main cast: Leila Hatami, Peyman Moadi, Shahab Hosseini, Sareh Bayat, Sarina Farhadi, Babak Karimi, Ali-Asghar Shahbazi, Kimia Hosseini