Film execs have voted for their favourite unproduced US screenplays.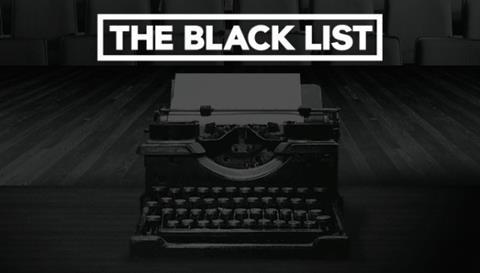 A script about Michael Jackson's pet chimp Bubbles and a Moon-based roadtrip adventure are both on this year's Black List of "most liked" unproduced screenplays in Hollywood.
The annual list, which was first published in 2005, surveys around 500 film executives on their favourite unmade scripts, with a typical response rate of 60%.
This year's list features 81 screenplays, and was revealed in a series of Youtube videos hosted by the likes of Channing Tatum, Ava DuVernay and Lily James.
2015's top screenplay is Isaac Adamson's Bubbles, the story of the late pop star Michael Jackson's life told through the narration of his pep chimp Bubbles.
Previous films on the list include Danny Boyle's Slumdog Millionaire, Tom Hooper's The King's Speech and Ben Affleck's Argo, all of which went on to win best picture Oscars.
Spotlight and The Revenant, both of which are strong contenders for this year's awards race, were also former black list screenplays.
The full 2015 list:
Landslide
Will Staples & Tony Camarino
105 and Rising
Andrew Cipio
Crimson Trail
Jeremy Schipp
The Fisherman
Will Dunn
The Canyon
Alex Cocquelow
Queen of the Air
Kat Bascoe
An African Western
By Chloe Castillion & Ridgeway Wilson
Morningstar
David Burke
Pandemonim Splendidly Managed
Brett Conrad
Cut and Run
Zoe McCarthy
Dreamland
Nicholas Zort
Carnival
Matthias Carusoe
Black Friars
Chris Bremner
Salem
Mark Benculie & Jeff Prichard
Bedrest
Laurie Evans Taylor
Septillion to One
Adam Perlman & Graham Sack
Wish Upon
Barbara Marshall
Bump
Ari Gwendolyn & Rob McClelland
Star One
David Coggeshall
I Believe in America
Terry Fine
Treasure Island
James Coin
Boy
Mattson Tomlin
The Wretched Emily Derringer
Chris Thomas Dublin
Circle of Treason
Anna Waterhouse & Joe Schrapnel
Reagan
Mike Rizzollio
Castle Drive
Matthew Scott Weiner
Boomtown
Matt King
Our Week with Waller
Evan & Shane Merzai
Mayday 109
Samuel V. Franco & Evan Kilgore
Rocket
Jeffrey Gelber & Ryan Belenzon
Great Falls
Andy Friedof
The Setup
Carrie Grunland
Green River Killer
Michael Sheen
The Libertine
Ben Kopit
All the Money in the World
David Scarpa
Bubbles
Isaac Adamson
Verona
Neil Widener & Gavin James
Bare Knuckle
Dave Matteo
Free Agent
Sam Regnier
Militia
Henry Dunham
Labyrinth
Christian Contreras
The Virginian
Michael Russell Gunn
Untitled Sociopath Project
Topher Reese Lawrence
The Boy
Owen Edgerton
Hammerspace
Mike Van Waes
Songs of Treblinka
Viroka Bade
Resurface
Pete Bridges
Do No Harm
Julia Cox
Crook County
Aron Gaudet & Gita Pullapilly
Francis and the Godfather
Andrew Ferotti
Atlantic Wall
Zach Dean
True Fan
John Whittington
Lou
Maggie McGowan Cohn
Aries
Geneva Robertson
The Burning Woman
Brad Ingelsby
Stronger
John Polano
Miss Sloane
Jonathan Perera
Spring Offensive
Matthew McInerney-Lacombe
Eli
David Church Aurilio
Crater
John J Griffin
Untitled Larry L Hillblom Project
Matt Portnoy
Tomorrow On The Runway
Frederick Seton
White Boy Rick
Noah & Logan Miller
Set It Up
Katie Silverman
Three Months
Jared Frieder
Homegrown
Jacques Edeline
A Life Fantastic
Natalie Antoci
Senior Year
Andrew Knauer & Arthur Pielli
Hunting Eichmann
Matthew Orton
Final Journey
Michael Lee Barlan
Pale Blue Dot
Brian C Brown & Elliott DiGuiseppi
A Speck In The Sea
Jeff Pope
The Shave
Thomas White & Miles Hughley
Nyad
Robert Spectrum
Ida Tarbell
Mark McDevitt
Chappaquiddick
Taylor Allen & Andrew Logan
The Water Man
Emma Neddell
Move That Body
Lucia Aniello & Paul W Downs
The Battle Of New Orleans
Dan Kunka
Damsel
Brian McMullen