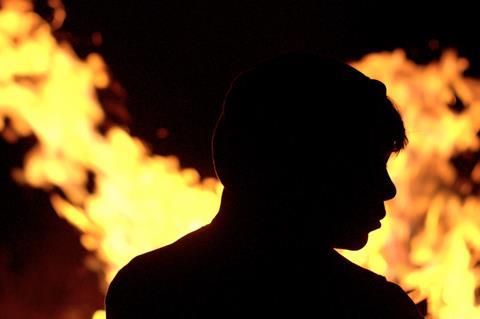 Mexican director Fernanda Valadez's Identifying Features has won the Golden Alexander-Theo Angelopoulos for best film at Greece's Thessaloniki International Film Festival (TIFF) which took place entirely online from November 5-15. The award is a cash prize of £15,000.
The Mexico–Spain co-production previously won the World Cinema Dramatic Special Award at Sundance earlier this year followed by more trophies at San Sebastian, Zurich and Morelia. The film is about on a mother searching for her missing son who tried to emigrate illegally to the US. Alpha Violet handles world sales.
Georgis Grigorakis' Digger, a Greek-French venture coproduced by Athena Rachel Tsangaris, won the Silver Alexander special jury award, worth €8,000. The drama explores the struggle of a native farmer against land developers. It debuted at the Berlin Panorama. It also won the Thessaloniki –Audience Fischer Award. Match Factory is handling world sales.
The $3,000 Bronze Alexander for best director was awarded to the Danish filmmaking due of Anders Ølholm and Frederik Louis Hvlid for Shorta which premiered in Critics' Week at Venice in September. The film explores policy brutality and racial tensions in a Copenhagen ghetto. Shorta also won the Fipresci award.
Greek distributor One From The Heart has picked up local rights from Charades.
Joanna Scanlan was named best actress for her performance as a widow who discovers her late husband had a son from an extramarital affair in Aleem Khan's UK drama After Love. Strada bought the film for Greece from The Bureau Sales.
Aris Servetalis was named best actor for his role in Christos Nikou's Apples, a Greek dystopian drama which opened Venice Horizons. Alpha Violet is handling world sales.
The international jury was comprised of Rotterdam festival director Vanja Kaludjercic, Iranian actress Melika Foroutan, North Macedonia film director Teona Strugar Mitevska, Icelandic sound designer Bjorn Viktorsson and Greek film maker Yorgos Tsemberopoulos.
A separate jury of Lebanese film director Joanna Hadjthomas, Bulgarian film maker Svetla Tsotsorkova and Greek-Australian DOP Michael Paleodimos presided over the new Meet the Neighbors competitive section. They awarded the Golden Alexander for best film (€5,000) as well as the best director awrd to Ameen Nayfeh's Palestinian comedy drama 200 Meters, which is sold by True Colours Glorious Films.
Nora Martirossian's Armenian drama Should the Wind Drop won the Silver Alexander (€3,000). Indie Sales is handling international rights.
Industry prizes
TIFF's Agora industry section showcased 17 projects in the Crossroads Co-Production Forum and a further 11 films in the Agora Works in Progress section.
Spanish director Estibaliz Urresola's 20.000 Species Of Bees won the Crossroads Co-Production Forum award. Produced by Lara Izagirre for Gariza Films the film will receive full post-production image and sound services from Greek company 2/35.
Lebanon-France co-production Birthday, directed by Lara Zeidan and produced by Severine Tibi and Anais Calmels for Sevana Films, won the French CNC development award, worth €8,000.
The Arte prize worth €6,000 went to Miki Polonski's Takoshuro produced by Shira Hochman for Israel's Mina Films and Janja Kraji for France's Kino-Elektron.
Work in progress Tracking Satyrs, directed by Michael and Maciej Madracki with Gilles Lepore, received the Eurimages Lab Project Award, worth €50,000. The Poland-Switzerland co-production is being produced by Beata Rzezniczek of Poland's Madants with Prince Film in Switzerland.