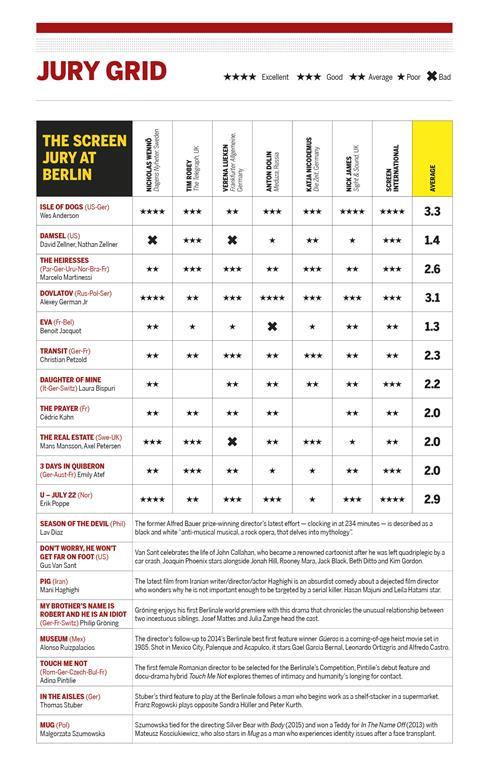 Following their Berlinale Competition premieres, Emily Atef's 3 Days In Quiberon and Erik Poppe's U – July 22 are the latest titles to register scores on Screen's Berlin Jury Grid.
Reviewed here, 3 Days In Quiberon achieves middling scores that average at 2.0, with a 3 (good) from The Telegraph's Tim Robey but 1 (poor) from Meduza's Anton Dolin and Katja Nicodemus of Die Zeit.
Erik Poppe's U – July 22, a fictionalised portrayal of the 2011 Utoya attack reviewed here, achieved top scores of 4 (excellent) from both Dagens Nyheter's Nicholas Wennö and Screen's own critic, contributing to an average of 2.9, the 3rd highest score so far.
Coming up next are Lav Diaz's latest Season Of The Devil, and Gus Van Sant's Don't Worry, He Won't Get Far On Foot starring Joaquin Phoenix.