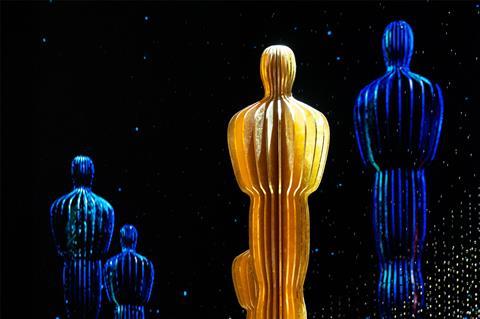 In good news for Netflix, the Academy's board of governors on Tuesday night (23) kept their eligibility rules intact despite a media storm over Steven Spielberg's passion for the theatre-going experience, and separately changed the name of the foreign language film category to international feature film category.
Squeezed at the bottom of a press release was the outcome of a vote in Beverly Hills by the board to maintain Rule Two, Eligibility for the 92nd Oscars, stating that films that open in non-theatrical media on the same day as their theatrical release remain eligible for Academy Awards.
In the wake of Spielberg's comments in defence of the theatre-going experience, and some apparent confusion over what he meant when he talked about Netflix, there had been speculation the board might revise its eligibility requirements, however Tuesday night was not the occasion for that.
"We support the theatrical experience as integral to the art of motion pictures, and this weighed heavily in our discussions," said Academy president John Bailey. "Our rules currently require theatrical exhibition, and also allow for a broad selection of films to be submitted for Oscars consideration. We plan to further study the profound changes occurring in our industry and continue discussions with our members about these issues."
Spielberg, an Academy governor, did not attend Tuesday's meeting. In a written statement to The New York Times earlier in the day, the Oscar-winning director sought to clarify his stance and reportedly said he felt his opinions on Netflix had been overstated. "I want people to find their entertainment in any form or fashion that suits them," Spielberg said. "Big screen, small screen — what really matters to me is a great story and everyone should have access to great stories.

"However, I feel people need to have the opportunity to leave the safe and familiar of their lives and go to a place where they can sit in the company of others and have a shared experience — cry together, laugh together, be afraid together — so that when it's over they might feel a little less like strangers. I want to see the survival of movie theaters. I want the theatrical experience to remain relevant in our culture."
With regard to the foreign language category, that strand will now be known as the international feature film category. The name change does not come with any alterations to existing category rules, submission process, or eligibility requirements. An international feature film is defined as a feature-length motion picture produced outside the US with a predominantly non-English dialogue track, and can include animated and documentary features. Only one film is accepted from each country as the official selection.
"We have noted that the reference to 'Foreign' is outdated within the global filmmaking community," said international feature film committee co-chairs Larry Karaszewski and Diane Weyermann. "We believe that International Feature Film better represents this category, and promotes a positive and inclusive view of filmmaking, and the art of film as a universal experience."
The shortlist is expanding to ten films, comprising seven selected by the Phase I International Feature Film Committee, and three more to be voted on by the international feature film award executive committee.
In other rules changes, the release of eight animated features in a calendar year is no longer required to activate the category. Furthermore, going forward nominations voting will be automatically open to all active members of the short films and feature animation branch. Other active voting members of the Academy must opt-in to participate in the nominations round.
The number of nominees for makeup and hairstyling will increase from three to five, and the shortlist is increasing from seven to ten. So-called "bake-off" reels for contenders will not exceed seven minutes in total running time.
In the short film categories, animated and live action short films now have the option to qualify theatrically in either the city of New York or Los Angeles County in order to be eligible for submission.
Individual branch and category committees review rules annually. The awards and events committee then reviews all proposed changes before presenting its recommendations to the board of governors for final approval. The complete 92nd Academy Awards rules are available here.
The 92nd Oscars will take place on February 9, 2020, at the Dolby Theatre in Hollywood.