Hollywood investment gives Len Blavatnik piece of Warner Bros co-fi business.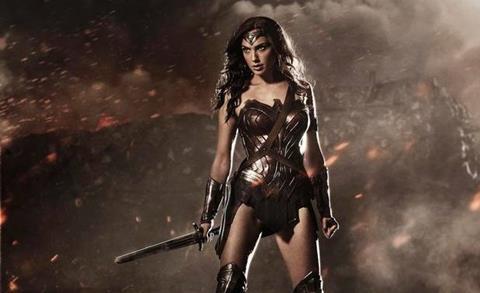 Len Blavatnik's Access Industries division Access Entertainment has acquired James Packer's stake in RatPac Entertainment.
The investment gives Blavatnik ownership of RatPac's film, television and documentary business alongside Brett Ratner, as well as a considerable piece of the RatPac-Dune venture that co-finances films for Warner Bros.
Ratner will retain his interest in RatPac Entertainment, remain as CEO and become co-chairman alongside Access Entertainment president and former BBC Television director Danny Cohen.
Australian businessman Packer's exit from Hollywood is the second departure from the fold after US treasury secretary Steve Mnuchin divested himself of his Hollywood interests upon taking office earlier in the year. They include RatPac-Dune Entertainment and Dune Capital Entertainment.
Ratner and Packer launched RatPac Entertainment in 2013 and partnered with Dune Entertainment on a multi-year film co-financing arrangement with Warner Bros for up to 75 pictures including films such as the upcoming Wonder Woman, Gravity, The LEGO Batman Movie and Suicide Squad.
RatPac has also partnered with New Regency on numerous films including Birdman and The Revenant.
Access Entertainment launched in May 2016 and its investments include a premium scripted television financing venture with BBC Worldwide/Lookout Point, a 25% stake in international television business Bad Wolf, and a film slate deal with House Productions.
"Warner Bros. is one of the great Hollywood Studios," Blavatnik said. "I have great respect for their leadership and am delighted to be partnering with Kevin Tsujihara [chairman and CEO] and the Studio alongside the unique talent of Brett Ratner. Together we will build on RatPac's strategic partnership with Warner Bros."
Ratner added: "I am thrilled to be in partnership with Len and Danny. Len and I have shared the same vision and passion for movies, television and music over the years. Because of his experience and enthusiasm, RatPac Entertainment will be an even more formidable provider of quality entertainment worldwide."
"Len has an incredible track record launching really successful business ventures, including Access Entertainment," Tsujihara said. "We're excited to continue our relationship with Brett and RatPac and look forward to working with Len, Danny and the entire Access team.

"I'd also like to thank James – he's been a terrific partner the last three years, having worked with us on a number of key films, including Batman v Superman, Suicide Squad and The LEGO Batman Movie."
Cohen added: "I'm very excited to be in business with Brett Ratner, Kevin Tsujihara and Warner Bros. The RatPac development slate has great creative strength and we will be working hard to maximize all aspects of the business across development, financing and production."
Access Entertainment was represented in the transaction by Matt Thompson and his team at Sidley Austin LLP. RatPac was represented by David Eisman and his team at Skadden, Arps, Slate, Meagher & Flom LLP.