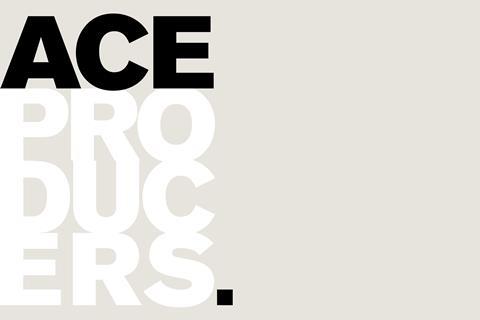 Ace Producers have announced the 18 producers to take part in the 27th Ace Session, which runs in 2017-2018.
The series of training events for producers with a project in development comprises four workshops that focus on content development, financing strategies and business prospects. The events will take place in Helsinki, Prague and Amsterdam.
Sixteen producers have been selected from fourteen Creative Europe participating countries. For the first time this year two producers from Canada will also attend because of a partnership with Téléfilm Canada. A Ukrainian producer has also been selected for the first time.
The selection committee was made up of members of the ACE board, ACE consultants, president Simon Perry and director and head of studies Jacobine van der Vloed.
ACE Producers is comprised of around 200 members from more than 45 countries.
The selected producers are:
Anneli Ahven, Kopli Kinokompanii (Estonia) - Beatrice by Ain Mäeots
Anamaria Antoci, 4 Proof Film (Romania) - Max and the Virgin Mary by Adrian Sitaru
Signe Byrge Sørensen, Final Cut for Real (Denmark), The End by Joshua Oppenheimer
Sylvain Corbeil, Metafilms (Canada), La Dissociation by Albéric Aurtenèche
Gary Cranner, Chezville (Norway) - The Ski Jumper who didn't want to Land by Hans Petter Moland
Colin Day, Rickshaw Entertainment (UK) - Middle-8 by Marielle Gautier
Galilé Marion-Gauvin, Productions l'Unité Centrale - Listen Well, O Fence of Reed by Dominique Chila & Samer Najari
Koji Nelissen, Kepler Film (The Netherlands) - Woods by Diederick Koopal
Iris Otten, Pupkin Film (The Netherlands) - Dreamscape by Anna van der Heide
Jussi Rantamäki, Aamu Film Company (Finland) - The Woodcutter Story by Mikko Myllylahti
Arash T. Riahi, Golden Girls Filmproduktion (Austria) - Micromeo by Virgil Widrich
Igor Savychenko, Directory Films (Ukraine) - Die Young Dir. TBD
Laurette Schillings, Topkapi Films (The Netherlands) - Onedaymyprincewill.com" Dir. TBD
Pierpaolo Verga, O' Groove (Italy) - The Vice of Hope by Edoardo De Angelis
John Wallace, Black Sheep Productions (Ireland) - The Navigator by Dathaí Keane
Jakob Weydemann, Weydemann Bros. (Germany) - Fresh by Damian John Harper
Mariusz Wlodarski, Lava Films (Poland) - Sweat by Magnus von Horn
Ondrej Zima, Evolution Films (Czech Republic) - Grand Prix by Jan Prušinovský