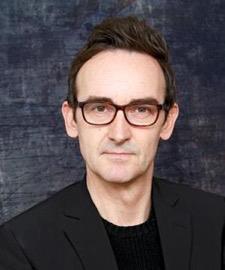 Tom Stewart, the acquisitions director of Arrow Films, has made a surprise exit from the company.
Arrow is understood to be re-thinking its strategy and moving away from high-end TV drama and theatrical releasing.
Stewart had spearheaded the company's push into theatrical distribution after joining the company eight years ago when it was primarily a specialist video outfit relying on catalogue titles.
He oversaw the release of independent arthouse pick-ups including David Mackenzie's Perfect Sense, Thomas Vinterberg's The Hunt, Susanne Bier's Love Is All You Need, Clio Barnard's Dark River and Zhang-Ke Jia's Touch Of Sin.
The company also launched Gillies Mackinnon's remake of Whisky Galore in both the UK and US.
Arrow is presently enjoying one of its biggest recent sleeper successes at the UK box office with drama Edie, in which Sheila Hancock plays an elderly woman attempting to climb a daunting Scottish mountain. The film has already made close to £400,000 at the UK box office.
However, the company has also had misfires with bigger films including Good Kill (2014) and Marjane Satrapi's The Voices (2015), starring Ryan Reynolds, which were expensive to launch into the UK theatrical marketplace.
Stewart is an industry veteran who has also worked at FreemantleMedia and Metrodome Distribution. On the TV side, he acquired the original Swedish Wallander series for Arrow, thereby galvanising the company's "Nordic Noir and beyond label," which also handled The Killing, Borgen and The Bridge.
The company's marketing director Jon Sadler has also now departed.