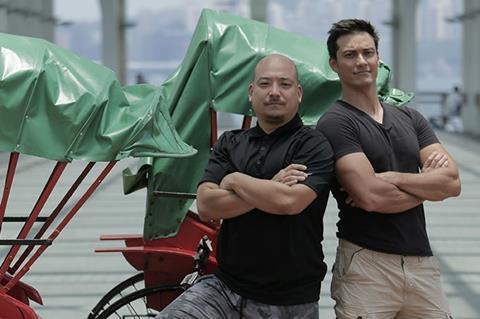 US media company A+E Networks has announced a rollout of digital studios outside of the United States.
The content creation units will specialise in producing original short and mid-form digital content, themed around network brands and those of its partners.
The first studio has launched in Singapore for Asian territories. A+E brands in Asia include HISTORY, Lifetime, FYI and Crime+Investigation; the company has expanded its online space there since October 2016, with its unique reach currently at 331 million and engagement at 81 million.
Completed projects from the studio include HISTORY's digital-first series The History Hustle and OMG! Philippines, a short-form digital piece which showcases Filipino artists and artisans.
Sean Cohan, President of International & Digital Media, A+E Networks, commented on the expansion,"At A+E Networks, we are storytellers who understand the needs of our audience, especially in today's highly dynamic content landscape. A growing share of the consumer's time is spent consuming short and mid-form content. We have recognized this opportunity and are taking a leadership position in investing in the creation of digital-first storytelling that is in keeping with the high creative standards we have set for our brands globally."
Tung Meng Fai, Director, Infocomms and Media, Singapore Economic Development Board, welcomed the growth, saying "This is a testament to Singapore's attractiveness as a location for global media companies to innovate and experiment with new business models for the region, as well as add to our base of digital content creation and commercial capabilities across the media sector."