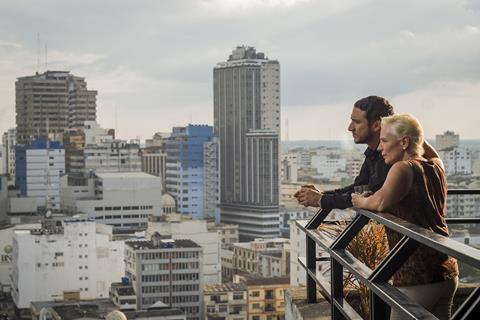 The American Film Institute (AFI) announced on Thursday the complete slate of films for the 2017 AFI Latin American Film Festival, which will take place from September 14–October 4 in Silver Spring, Maryland.
The opening night film is Ecuador's acclaimed 2017 Oscar selection, Such Is Life In The Tropics (pictured at left). The sixth feature by filmmaker Sebastián Cordero is a thriller about a land dispute that pits vastly disparate Guayaquil communities against one another. The screening will be followed by a Q&A with lead actor Daniel Adum Gilbert and a post-screening reception sponsored by the Embassy of Ecuador.
The festival celebrates its 28th edition this year and showcases the best in filmmaking from Latin America and, with the inclusion of films from Spain and Portugal, celebrates Ibero-American cultural connections.
This year's diverse selection of 42 films, one-third of which are directed by women, range from international festival favourites and award winners to local box office hits and debut works from new filmmakers.
The closing night film is José María Cabral's crime thriller Woodpeckers, and is the Dominican Republic's 2018 Oscar selection. The screening will be followed by a Q&A with Dominican-Haitian actor and filmmaker Jean Jean.
Festival highlights include the US premieres of two new films set in colonial-era Brazil: Marcelo Gomes' Joaquim, an unconventional ode to Brazilian national hero Joaquim José da Silva Xavier, and Daniela Thomas' Berlinale selection Vazante.
Other highlights include Uruguay's 2017 Oscar selection Breadcrumbs starring Pedro Almodóvar regular Cecilia Roth, and the Mexican romantic comedy You're Killing Me Susana starring Mozart In The Jungle's Gael García Bernal.
For a more information on the LAFF line-up, click here.