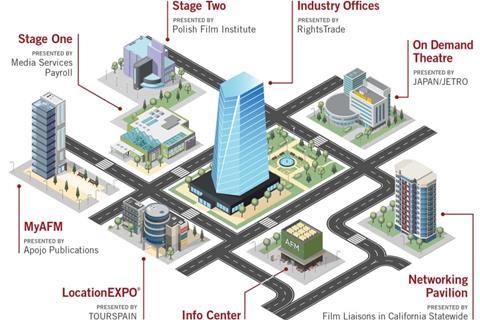 As AFM 2020 Online gets underway for the entire week, market organisers said on Monday (November 9) that a record 562 exhibitors have registered for the virtual edition.
Exhibitors hail from 48 countries, with the majority coming from the US (259), followed by Italy (59), the UK (46), Russia (25), Germany (20), France (19), Canada (17), South Korea (14), Japan (12), and Thailand (11).
At time of writing there were 1,468 buyers from 66 countries confirmed to take part, with the US accounting for the lion's share, followed by Japan, the UK, South Korea, Spain, Germany, Italy, France, and Canada.
Some 465 films from 184 companies representing 24 countries will screen in the AFM's On Demand Theatre.
The AFM's largest programming line-up to date brings 205 speakers from 20 countries across 71 sessions. The Future of Film Conference today features separate keynote conversations with Solstice Studios president and CEO Mark Gill, and Neon president of distribution Elissa Federoff.