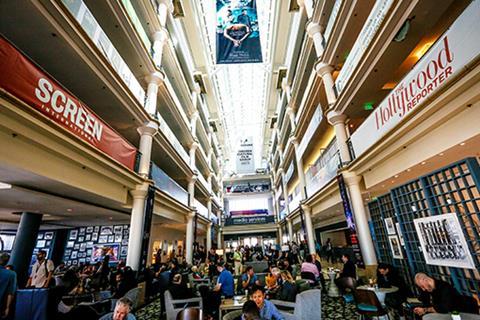 AFM top brass on Tuesday (August 25) announced that accredited buyers will receive free access to AFM 2020 Online running from November 9-13.
The online platform includes screenings in the On Demand Theatre, all exhibitor pages, profile and connections platform MyAFM, and five days of live sessions.
AFM brass announced in July that they were taking the annual event online-only this year in light of the global pandemic.
Buyers that have not been previously accredited by AFM must apply for accreditation by October 23. Buyer accreditation usually costs $495.
Exhibitor registration is open and the $495 fee includes a bundle of features and services including screening privileges on AFM On Demand in addition to a dedicated exhibitor page.
As with the traditional live event, AFM 2020 Online platform will present two distinct exhibitor spaces: Industry Offices showcasing sales, producers, and distributors; and LocationEXPO highlighting film commissions, facilities, and production services.
Attendee registration is $195. AFM plans to announce further details on sessions and networking features shortly. Click here for registration and further information.