EXCLUSIVE: Anick Poirier and her team have licensed key territories on the elevated Spanish sci-fi from Cactus Flower Producciones, Mono Films, Dynamo and Telefonica Studios.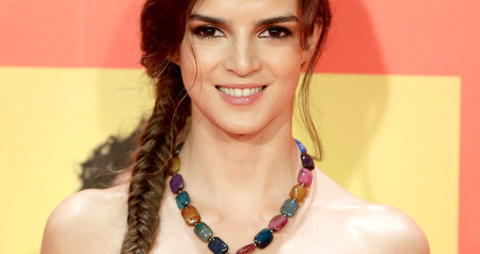 Orbiter 9 has gone to The Jokers Films for France, Koch Films for Germany, Lemon Tree for China, Exponenta Film for Russia, Activers Entertainment for South Korea, and Nettai Museum for Japan.
Hatem Khraiche Ruiz-Zorrilla makes his feature directorial debut on the story about Helena, a young woman alone on a deep space mission whose parents abandoned ship 20 years earlier to save the mission.
Helena's life is transformed when an isolated engineer enters her life. Clara Lago (pictured), Alex Gonzalez, Andres Parra and Belen Rueda star.
The Spanish production filmed in San Sebastián and Victoria in Spain, and Medellín in Colombia.
"The response to Orbiter 9 has been incredibly strong," said Poirier. "We are fortunate to be working with Hatem and producers Cristian and Miguel, and we are thrilled to be handling this bold film on a worldwide basis."
Poirier and Natalie Kampelmacher negotiated the deals for Seville International.