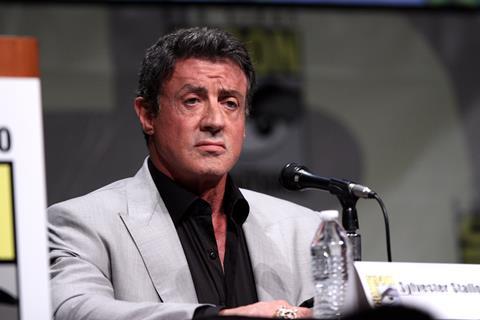 AGC International will launch sales in Berlin on the hot package Little America, an action sci-fi to star Sylvester Stallone on which Michael Bay serves as executive producer.
AGC Studios and Balboa Productions are producing the $30m project. AGC will introduce to international buyers in Berlin next week and jointly handles North American sales with CAA.
Bay's Platinum Dunes serves as executive producer. 2011 Screen Star of Tomorrow Rowan Athale is directing - his credits include last year's thriller and Edinburgh International Film Festival premiere Strange But True with Brian Cox, Amy Ryan and Greg Kinnear, and 2012 crime drama The Rise starring Vanessa Kirby from Hobbs And Shaw, and Timothy Spall.
Little America takes place in a dystopian future where China owns America, and a former American Force Recon member is hired by a Chinese billionaire to infiltrate an American ghetto and find his daughter.
The project is the first big package for the market, which kicks off in Berlin next week.