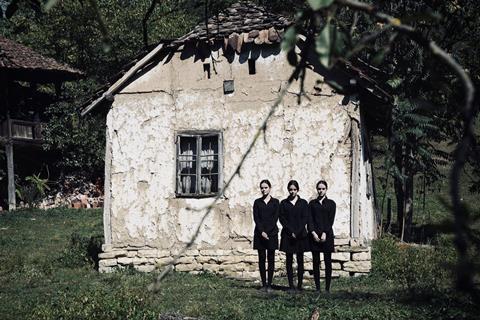 UK-based Alarm Pictures has acquired US and UK rights to Serbian-German actor Branko Tomovic's debut, folk horror Vampir, from Paris-based sales agent Reel Suspects.
The Sitges premiere follows a man who moves from London to look after a cemetery in a small remote village in Serbia, where he starts to have nightmarish visions and is visited by a mysterious older woman. It's shot primarily in English, with some Serbian dialogue. Gorica Regodic, Joakim Tasic and Eva Ras star.
Jean-Louis Alexandre at UK's Red Marked Films produces, with co-producers Milos Z. Vuckovic at Serbia's Dinaric Alps Productions and Dina Vickermann at Germany's Vickermann Films.
Genre specialist Alarm Pictures will release Vampir on digital platforms in the US and UK on May 16.